OFFICE OF THE UNITED STATES ATTORNEY
NORTHERN DISTRICT OF WEST VIRGINIA
Betsy C. Jividen
Acting UNITED STATES ATTORNEY
1125 Chapline Street, Federal Building, Suite 3000 ● Wheeling, WV 26003
(304) 234-0100 ● Contact: Fawn E. Thomas, Public Affairs Specialist

November 4, 2009
FOR IMMEDIATE RELEASE
St. Marys Car Dealer Sentenced for Role in
Methamphetamine Conspiracy

CLARKSBURG, WEST VIRGINIA - A 63 year old St. Marys, West Virginia, resident was sentenced on November 3, 2009, in United States District Court in Clarksburg by Judge Irene M. Keeley.
Acting United States Attorney Betsy C. Jividen announced that JERRY G. COTTRILL was sentenced to 24 months imprisonment to be followed by two years of supervised release. and ordered him to forfeit $68,593.50. COTTRILL entered a plea of guilty on June 8, 2007, to one count of money laundering relating to a large-scale methamphetamine conspiracy, led by James "Jimmy" Snyder, formerly of Sistersville. COTTRILL was the former owner of Cottrill's Used Cars in St. Marys.
In April of 2006, the Drug Enforcement Administration conducted a controlled delivery of seven pounds of methamphetamine to Snyder at his Sistersville residence. The seven pounds was part of an eleven-pound shipment for which Snyder had paid $120,000. A search of Snyder's house resulted in the seizure of more than $52,000 of drug proceeds and numerous documents reflecting dealings between Snyder and COTTRILL and Cottrill's Used Cars, including a false IRS-1099 Form for $10,000. Records show that between December of 2003 and February of 2006, Snyder purchased ten vehicles from COTTRILL paying cash for each transaction, over and above any trade-in, spending more than $140,000.
Snyder fled to Mexico shortly thereafter, but before fleeing, he gave COTTRILL $80,000 of drug proceeds, in a brown paper bag, to avoid having it seized, and requested COTTRILL to make payments as Snyder later directed. COTTRILL complied, making payments for miscellaneous personal expenses of Snyder and his girlfriend. In late June of 2006, Snyder called COTTRILL from Mexico asking COTTRILL to provide Mark Cunningham a truck, along with $30,000 of the cash, for Cunningham to bring to Snyder in Mexico. COTTRILL used $13,718.59 of the funds to purchase a 2003 Chevrolet 4 x 4 truck from his business, then provided Cunningham $30,000 in vacuum sealed bags to conceal in the truck. When Cunningham left to deliver the truck and money, he wrecked outside of Zanesville, Ohio, and law enforcement seized the money. Press Release

COTTRILL is currently free on bond and will self-report to a designated federal institution.
The case was prosecuted by Assistant United States Attorney John C. Parr. The case was investigated by the Ohio Valley Drug & Violent Crimes Task Force (which consists of officers from the Drug Enforcement Administration, the Wheeling Police Department and the Ohio County Sheriff's Department) with assistance from the Tyler County Sheriff's Department; the West Virginia State Police; the Ohio Highway Patrol; the Phelps County, Missouri, Sheriff's Department; the Phoenix, Arizona, Police Department; the Canadian County, Oklahoma, Police Department; the Ashtabula, Ohio, Sheriff's Department and various Drug Enforcement Administration offices throughout the country.
WV Public Corruption
Hotline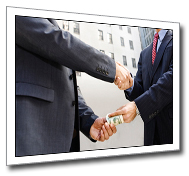 Call 1-855-WVA-FEDS or Email wvafeds@usdoj.gov if you have information about public corruption in your community.