OFFICE OF THE UNITED STATES ATTORNEY
NORTHERN DISTRICT OF WEST VIRGINIA
William J. Ihlenfeld, II
UNITED STATES ATTORNEY
1125 Chapline Street, Federal Building, Suite 3000 ● Wheeling, WV 26003
(304) 234-0100 ● Contact: Fawn E. Thomas, Public Affairs Specialist
DEA HEADS FIRST-EVER NATIONWIDE PRESCRIPTION DRUG TAKE-BACK DAY
51 Collection Sites throughout the Northern District of West Virginia

WHEELING, WV – Dennis M. Bolum, Resident Agent in Charge with the Drug Enforcement Administration, and United States Attorney William J. Ihlenfeld, II, along with government, community, public health and law enforcement partners today announced their participation in a nationwide prescription drug "Take-Back" initiative that seeks to prevent increased pill abuse and theft. The Drug Enforcement Administration (DEA) will be collecting potentially dangerous expired, unused and unwanted prescription drugs for destruction at sites in West Virginia, as well as nationally, on Saturday, September 25, 2010, from 10:00 a.m. to 2:00 p.m. This service is free and anonymous, and no questions will be asked.
This initiative addresses a vital public safety and public health issue. Many Americans are not aware that medicines that languish in home cabinets are highly susceptible to diversion, misuse and abuse. Rates of prescription drug abuse in the United States are increasing at alarming rates, as are the number of accidental poisonings and overdoses due to these drugs. Studies show that a majority of abused prescription drugs are obtained from family and friends, including from the home medicine cabinet. In addition, many Americans do not know how to properly dispose of their unused medicine, often flushing them down the toilet or throwing them away – both potential safety and health hazards.
"The Controlled Substances Act provides limited options for consumers to legally dispose of their old medicines," stated RAC Bolum. "As a result, many people keep the drugs because they do not know how to dispose of them. So, DEA is holding this take-back day to help consumers clean out their medicine cabinets of these old, unwanted, potentially harmful drugs."
"The DEA is providing a tremendous service this weekend in Northern West Virginia by helping to collect unwanted medications. This initiative will keep addictive pills away from our teenagers and young adults who don't have a legitimate reason to use them," said USA Ihlenfeld. "Our community partners will be accepting prescription and over-the-counter solid dosage medications but not solutions or injectables, and not illicit substances such as marijuana. All of the drugs collected will be in the custody of law enforcement officers until they can be incinerated pursuant to federal and state environmental guidelines."
Collection sites in the Northern District of West Virginia include:
Law Enforcement Agency Site Information
West Virginia State Police West Virginia State Police Detachments:
Rt. 2 Box 26, Bridgeport
Rt. 2 Box 52D, Buckeye
1300 Harrison Avenue, Elkins

4640 WV Highway 5E, Glenville
State Road 80, Box 3, Harrisville
U.S. 250, Hundred
409 Industrial Boulevard, Kearneysville
3453 Monongahela Boulevard, Morgantown
1700 South Lafayette Avenue, Moundsville
Route 2, Box 505, New Martinsville
Rt. 2 Box 313F, Philippi
525 Depot Street, Romney
Rt. 1 Box 290, Shinnston
2600 Eoff Street, Wheeling
Barbour County Sheriff's Department Shop N Save, 806 Crim Avenue, Belington
Mace's Pharmacy, 303 S. Main Street, Philippi
Berkeley County Sheriff's Office Hedgesville Volunteer Fire Department
4217 Hedgesville Road, Hedgesville
South Berkeley Volunteer Fire Department
8009 Winchester Avenue, Inwood
Bridgeport Police Department Bridgeport Police Department
515 West Main Street, Bridgeport
Brooke County Sheriff's Office Brooke County Courthouse, Green Room
700 Courthouse Square, Wellsburg
Chester Police Department Chester Police Department, City Hall
600 Indiana Avenue, Chester
Clarksburg Police Department Clarksburg Police Department
222 West Main Street, Clarksburg
Fairmont Police Department Fairmont Police Department, Public Safety Building
500 Quincy Street, Fairmont
Grafton Police Department Grafton Police Department, 1 West Main Street, Grafton
Grant County Sheriff's Department Grant County Sheriff's Department
5 Highland Avenue, County Courthouse, Petersburg
Hampshire County Sheriff's Office Hampshire County Health Department
U. S. Route 50 East, Augusta
Hancock County Sheriff's Office Hancock County Sheriff's Office
109 North Court Street, New Cumberland
Lewis County Sheriff's Department Lewis County Health Department, Parking Lot
100 Block Court Avenue, Weston
Lumberport Police Department Lumberport Police Department
119 George Street, Lumberport
Marshall County Sheriff's Office Cameron Police Department, 44 Main Street, Cameron
Marshall County Sheriff's Office
601 6th Street, Moundsville
Monongalia County Sheriff's Office Monongalia County Sheriff's Office
155 Chancery Row, Morgantown
Morgan County Sheriff's Office Paw Paw Town Hall, 122 Winchester, Paw Paw
Morgantown Police Department Kroger, 350 Patteson Drive, Morgantown
Kroger, 1851 Earl L. Core Road, Morgantown
Ohio County Sheriff's Department Triadelphia Volunteer Fire Department
292 National Road, Triadelphia
Pleasants County Sheriff's Office St. Mary's Fire Department, 209 Clay Street, St. Mary's
Preston County Sheriff's Department Bruceton Mills Senior Center
North Preston Highway, Bruceton Mills
Gladesville Community Center
2929 Gladesville Road, Independence
Kingwood Christian Fellowship Church
Veterans Memorial Highway, Kingwood
Main's Pharmacy, 160 Main Street, Masontown
Terra Alta Townhall
Veterans Memorial Highway, Terra Alta
Tunnelton Apolistic Church, Fellowship Hall
108 South Street, Tunnelton
Randolph County Sheriff's Office Wal-Mart Super Center
721 Beverly Pike, U.S. 19/U.S. 250S, Elkins
Ritchie County Sheriff's Office Rite Aid Pharmacy, 1490 East Main Street, Harrisville
Hometown Pharmacy, 1607 East Main Street, Harrisville
Pennsboro Family Pharmacy
401-A West Myles Avenue, Pennsboro
Taylor County Sheriff's Department Flemington Fire Department, Rt. 76, Flemington
Tyler County Sheriff's Office Middlebourne Volunteer Fire Department
217 West Main Street, Middlebourne
Upshur County Sheriff's Office Upshur County Sheriff's Office
38 West Main Street, Buckhannon
Wetzel County Sheriff's Office Wetzel County Sheriff's Office
200 Main Street, New Martinsville
Additional collection sites may be found by going to www.dea.gov.
RAC Bolum and USA Ihlenfeld expressed their appreciation and thanks to all of the law enforcement agencies and their community partners, who are listed above, for their participation in the "Take-Back" initiative.
National participants in this initiative include the White House Office of National Drug Control Policy; the Partnership for a Drug-Free America; the International Association of Chiefs of Police; the National Association of Attorneys General; the National Association of Boards of Pharmacy; the Federation of State Medical Boards; and the National District Attorneys Association.

WV Public Corruption
Hotline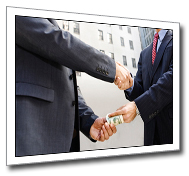 Call 1-855-WVA-FEDS or Email wvafeds@usdoj.gov if you have information about public corruption in your community.