OFFICE OF THE UNITED STATES ATTORNEY
NORTHERN DISTRICT OF WEST VIRGINIA
William J. Ihlenfeld, II
UNITED STATES ATTORNEY
1125 Chapline Street, Federal Building, Suite 3000 ● Wheeling, WV 26003
(304) 234-0100 ● Contact: Fawn E. Thomas, Public Affairs Specialist
October 27, 2011
FOR IMMEDIATE RELEASE

Fair Sentencing Act takes effect on November 1; First group of Crack Cocaine Offenders to be Released
WHEELING, WEST VIRGINIA — The first group of federal crack cocaine offenders to benefit from the Fair Sentencing Act of 2010 is scheduled to be released on November 1, 2011. United States Attorney William J. Ihlenfeld, II, announced that nearly 100 federal inmates previously convicted of offenses involving crack cocaine in the Northern District of West Virginia will be released next week pursuant to the U.S. Sentencing Commission's decision to make the Fair Sentencing Act retroactive in its application.
While the final figures are still being calculated by the United States Probation Office, USA Ihlenfeld estimates that approximately 24 offenders will be released to the Wheeling area; 52 will be released to the Morgantown/Fairmont/Clarksburg area; 6 will be released to the Martinsburg area; and 10 will be released to the Elkins area. Every offender that is released will be under court-ordered supervision for a period of years, and for most that period will last between three and six years. A violation of any of the terms of supervised release may result in additional incarceration for the offender.

A similar event occurred in 2007 when the U.S. Sentencing Commission modified its guidelines downward as to crack cocaine offenders, and a large number of inmates were released. A study by the Sentencing Commission showed that of the 16,433 offenders released across the country in 2007, 30.4 percent re-offended within two years. The most common offense committed by the 2007 group after the early release was Drug Possession, followed by Drug Distribution, Assault and Battery, and Driving Under the Influence.
In anticipation of the release USA Ihlenfeld has met with or spoken to police chiefs and sheriffs throughout the district to ensure that they are fully informed. He has also communicated with the leaders of each of the drug task forces in Northern West Virginia as well as members of the West Virginia State Police Bureau of Criminal Investigation.

The Fair Sentencing Act of 2010 was an act of Congress that was signed into law last August, and among other things, it reduces the disparity between penalties for crack cocaine and powder cocaine offenses. An estimated 12,000 offenders nationwide will benefit from the Act in the form of an early release from prison, either next week or in the future, depending on the length of their original sentence.
WV Public Corruption
Hotline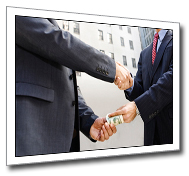 Call 1-855-WVA-FEDS or Email wvafeds@usdoj.gov if you have information about public corruption in your community.