OFFICE OF THE UNITED STATES ATTORNEY
NORTHERN DISTRICT OF WEST VIRGINIA
William J. Ihlenfeld, II
UNITED STATES ATTORNEY
1125 Chapline Street, Federal Building, Suite 3000 ● Wheeling, WV 26003
(304) 234-0100 ● Contact: Chris Zumpetta-Parr, Public Affairs Specialist
April 23, 2012
FOR IMMEDIATE RELEASE

Maryland Resident Enters Pleas in Federal Court
MARTINSBURG, WEST VIRGINIA - A 50 year old Oldtown, Maryland, resident entered pleas of guilty on April 17, 2012, in United States District Court in Martinsburg before Magistrate Judge David J. Joel.
United States Attorney William J. Ihlenfeld, II announced that KENNETH HAROLD HOGAN entered a plea of guilty to one misdemeanor count of knowingly making a false statement for the purpose of causing an award to be made and one felony count of attempt to evade and defeat taxes for calendar year 2008.
HOGAN retired as a railroad employee in 1995 because of a back injury. HOGAN applied for a disability annuity through the United States Railroad Retirement Board in May 1997. At this time, he claimed no other employment or self-employment. He acknowledged that he would notify the Railroad Retirement Board (RRB) immediately if he performed any work (including self-employment). He further acknowledged that failure to advise the RRB of any work done was a Federal crime. Hogan was awarded a total and permanent disability on January 19, 1999. He was also awarded a disability retroactively to February 1996.

Evidence obtained revealed that HOGAN fraudulently collected RRB-administered disability benefits in 2006, 2007, and 2008 , because at the same time he was working and earning income beyond the "monthly allowable earnings" established by law. When he completed his Continuing Disability Report(USRRB Form G-254) in December 2008, Mr. Hogan did not advise the RRB of any of his income earned from his business, Scrap Brothers, Inc., established in 2005 and located in Paw Paw, West Virginia, since 2006, which resulted in an overpayment of approximately $128,568.00 in government funds to Mr. Hogan. (COUNT 1)

During the years 2006, 2007, and 2008, the defendant owned and operated SCRAP BROTHERS, INC., a scrap metal business originally located in Cumberland, Maryland and then re-located to Paw Paw, Morgan County, West Virginia. Mr. Hogan failed to file U.S. Individual Income Tax Returns, Form 1040, for the tax years 2006, 2007, and 2008. Additionally, Mr. Hogan failed to file U.S. Corporate Income Tax Returns for an S Corporation, Form 1120S, for the same years. HOGAN then used the unreported taxable income to pay for personal living expenses and to increase his capitol in his business, SCRAP BROTHERS, INC.
For calendar year 2008, Mr. Hogan received taxable income in the amount of $81,024.00 upon which was due and owing an income tax of $16,665.00. (COUNT 2) As part of the plea agreement, Mr. Hogan stipulated that the total tax loss, due and owing, is $90,833.00 (2006 income tax due of $38,801.00; 2007 income tax due of $35,417.00; and 2008 income tax due of $16,665.00)
HOGAN, who is on bond pending sentencing, faces a maximum exposure of six months imprisonment and a fine of $10,000 on the false statement charge and five years imprisonment and a fine of $100,000 on the tax evasion charge.
The case was prosecuted by Assistant United States Attorney Erin K. Reisenweber and was investigated by the United States Railroad Retirement Board/Office of Inspector Genereal and the Internal Revenue Service/Criminal Investigation Division.
WV Public Corruption
Hotline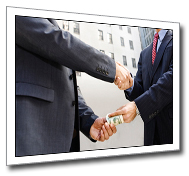 Call 1-855-WVA-FEDS or Email wvafeds@usdoj.gov if you have information about public corruption in your community.