OFFICE OF THE UNITED STATES ATTORNEY
NORTHERN DISTRICT OF WEST VIRGINIA
William J. Ihlenfeld, II
UNITED STATES ATTORNEY
1125 Chapline Street, Federal Building, Suite 3000 ● Wheeling, WV 26003
(304) 234-0100 ● Contact: Chris Zumpetta-Parr, Public Affairs Specialist
August 9, 2012
FOR IMMEDIATE RELEASE

Wheeling Resident Convicted on
Possession with Intent to Distribute Over 400 Grams of
Crack Cocaine and Maintaining a Drug-Involved Premise

WHEELING, WEST VIRGINIA — A 36 year old Wheeling, West Virginia, resident was convicted on August 9, 2012, by a Wheeling jury on two drug counts. The trial lasted two days, concluding early Thursday afternoon. Judge Frederick P. Stamp, Jr. presided over the trial.
United States Attorney William J. Ihlenfeld, II, announced that: DAWANTAYE BOSWELL was convicted on one count of "Possession with Intent to Distribute Crack Cocaine within 1,000 Feet of Riverview Towers" on July 8, 2011, in Wheeling, and one count of "Maintaining a Drug-Involved Premise for Manufacturing Crack Cocaine" from July 7 to July 8, 2011, in Wheeling. Evidence at trial was that when police officers executed search warrants on BOSWELL's apartment, they discovered more than 400 grams of crack cocaine which had been recently cooked in the apartment.
Ihlenfeld stated that "the seizure in this case of 400 grams of crack cocaine, with a street value of between $50,000 to $70,000, was the largest ever in Wheeling. The excellent collaborative efforts of the Wheeling Police Department, the Ohio Valley Drug Task Force and the Drug Enforcement Administration allowed us to remove nearly one (1) pound of crack cocaine from the streets of Wheeling, greatly disrupting the availability of crack. All of the officers are to be commended for their efforts in this case."
BOSWELL, who has prior felony convictions and was serving a three-year term of supervised release from a 2010 Federal felon in possession of a firearm conviction, has been in custody since his arrest on July 8, 2011, faces a minimum penalty of 10 years and a maximum penalty of life imprisonment and $4,500,000 in fines.
The case was prosecuted by Assistant United States Attorney John C. Parr.

WV Public Corruption
Hotline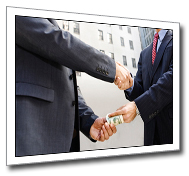 Call 1-855-WVA-FEDS or Email wvafeds@usdoj.gov if you have information about public corruption in your community.