OFFICE OF THE UNITED STATES ATTORNEY
NORTHERN DISTRICT OF WEST VIRGINIA
William J. Ihlenfeld, II
UNITED STATES ATTORNEY
1125 Chapline Street, Federal Building, Suite 3000 ● Wheeling, WV 26003
(304) 234-0100 ● Contact: Chris Zumpetta-Parr, Public Affairs Specialist

WWW.JUSTICE.GOV/USAO/WVN
November 27, 2012
FOR IMMEDIATE RELEASE
Elkins Man Sentenced to 30 Months for Possession of a Firearm
ELKINS, WEST VIRGINIA - A 48-year old Elkins, West Virginia, resident was sentenced to federal prison today for illegally possessing a firearm during an incident that caused severe injuries to a local teen last year.
According to United States Attorney William J. Ihlenfeld, II, ROBERT L. RECKART, JR. was sentenced to 30 months imprisonment to be followed by three years of supervised release as a result of his guilty plea to being a "Felon in Possession of a Firearm." The incident that led to RECKART's arrest occurred on November 25, 2011, in Tucker County when a gun he possessed during a nighttime hunting excursion discharged and struck a fifteen year old boy from Elkins, causing injuries that led to the amputation of the teen's right leg. RECKART has a prior federal felony conviction for "Distributiion of Cocaine" and as a result was prohibited from possessing firearms of any kind.
Due to the severe injuries suffered by the victim as well as the recklessness exhibited by RECKART at the time of the incident, Chief Judge John Preston Bailey varied upward from the advisory sentence recommended by the United States Sentencing Guidelines and imposed a more severe sentence. This upward variance was recommended by both the United States Attorney and the United States Probation Office.
Prior to imposing the prison sentence the Court heard testimony from Dr. Wally Edgell, former Clerk of the U.S. District Court, who appeared on behalf of RECKART. Edgell told the Court about RECKART's contributions to the community and also testified that RECKART was the second largest financial contributor to the Davis & Elkins golf program where Edgell is the head coach.

Judge Bailey ordered the United States to provide him with the precise amount of medical bills incurred by the victim thus far, as well as estimates of the future medical costs that will be incurred by the victim. This financial information will be incorporated by the Court into the final judgment and commitment order to be issued against RECKART.
After the sentence was imposed RECKART was released onto bond and was ordered to self-report to the designated federal correctional institution on January 9, 2013.
The case was prosecuted by U.S. Attorney Ihlenfeld and was investigated by the Elkins Detachment of the State Police with assistance from the Bureau of Alcohol, Tobacco, Firearms, and Explosives.
WV Public Corruption
Hotline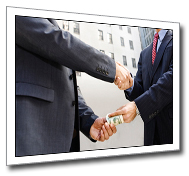 Call 1-855-WVA-FEDS or Email wvafeds@usdoj.gov if you have information about public corruption in your community.