DEPARTMENT OF JUSTICE
FY2005 Budget and Performance Summary
---
FY 2005 Discretionary Budget Authority by Organization
Discretionary Budget Authority: $19,679,341,000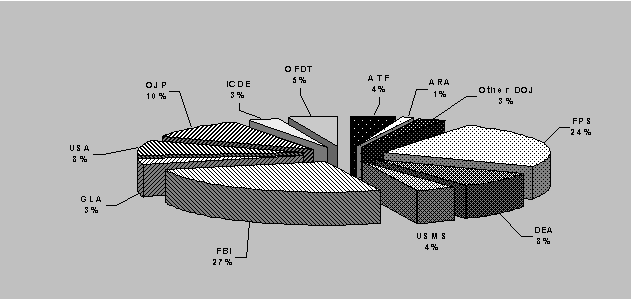 d

Other DOJ includes: GA/NDIC, JABS, IAFIS, NB, USPC, OIG, LAOA, Antitrust (net), U.S. Trustees (net), CRS, AFF, RECTF (discretionary request), and FCSC.
Department of Justice
Budget Authority and Positions, FY 1996 - FY 2005
Includes Departments of Homeland Security and the Treasury transfers (2003 and 2004). For 1996-2002, includes the Immigration and Naturalization Service.