NATIONAL DRUG INTELLIGENCE CENTER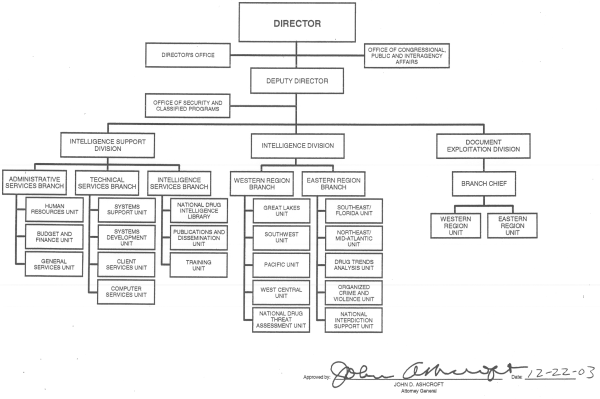 d
The National Drug Intelligence Center (NDIC) is located in Johnstown, Pennsylvania. The NDIC was established in 1992, pursuant to Public Law No. 102-396, section 9078, as the national center responsible for the production of domestic, strategic, drug-related intelligence. NDIC is funded through the Department of Defense appropriations process as part of the National Foreign Intelligence Program. NDIC is a component of the Department of Justice.
The mission of the NDIC has matured and evolved throughout the years it has been in operation. Today, the NDIC provides strategic drug-related intelligence and assistance to the drug control, public health, and national security authorities of the United States and its international partners in order to reduce the adverse impact of drug trafficking, drug abuse, and related harms on the United States.
The major functions of NDIC are to:
Develop and disseminate timely strategic intelligence assessments focusing on production, trafficking, and abuse of illicit drugs, diversion and abuse of licit drugs, and related criminal activities affecting the United States and its territories.
Provide real-time operational intelligence support to national impact drug investigations and initiatives.
Provide drug intelligence-related training and technical assistance.
Facilitate the timely and efficient sharing of strategic and operational drug-related intelligence.