OFFICE OF PROFESSIONAL RESPONSIBILITY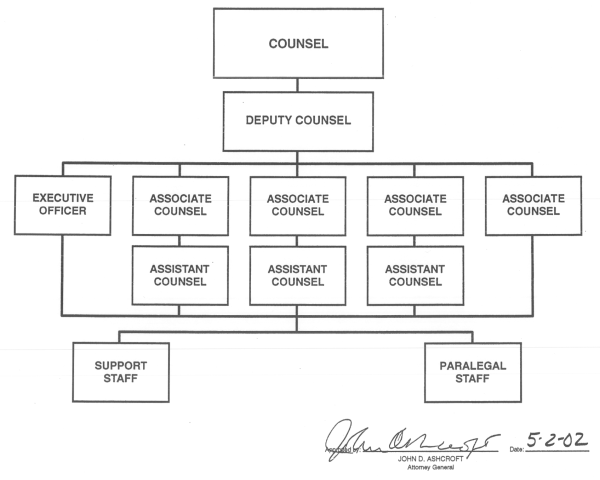 d
The Office of Professional Responsibility (OPR) was established by Attorney General Edward H. Levi under Attorney General Order No. 635-74, dated December 8, 1975, to investigate allegations of misconduct by Department of Justice employees.
Under Attorney General Order No. 1931-94, OPR has jurisdiction to investigate allegations of misconduct by Department of Justice attorneys that relate to the exercise of their authority to investigate, litigate, or provide legal advice; and to investigate allegations of misconduct by law enforcement personnel when they are related to allegations of misconduct by attorneys within the jurisdiction of OPR.
The major functions of OPR are to:
Receive and review allegations of misconduct by a Department attorney, criminal investigator or other law enforcement personnel.
Make such preliminary inquiry as may be necessary to determine whether the matter should be referred to another component within the Department.
Review instances of judicial findings of misconduct or judicial criticism of Department attorneys to determine whether an investigation is warranted.
Conduct full investigations of allegations of misconduct where warranted.
Report its findings and conclusions regarding alleged misconduct to the appropriate supervisory official.
Make recommendations to the Attorney General and Deputy Attorney General on what further specific action should be undertaken with regard to any matter involving a violation of law, regulation, order or standard.
Report significant violations of policies or procedures of the Department that become evident in the course of an inquiry and submit recommendations which may have significant impact on organizational or personnel realignments to the Attorney General.
Report findings of professional misconduct by Department attorneys to the appropriate state attorney disciplinary authority.
Serve as the Departmentís liaison to the National Organization of Bar Counsel.
Prepare summaries of OPR investigations, findings and conclusions.
Receive and review any allegations of reprisal against an employee or applicant who discloses information concerning misconduct by a Department attorney, criminal investigator or other law enforcement personnel.
Recommend improvements in the present departmentwide reporting system in which misconduct and criminal allegations against Department attorneys are brought to the attention of this office and the Attorney General.
Periodically report to the Attorney General significant trends in attorney misconduct issues in the Department and recommend corrective action where available.
Support the Departmentís efforts to ensure that Department attorneys maintain the highest ethical standards by participating in training seminars, conferences, and policy development initiatives as appropriate.
Identify and report to the Department leadership trends in new allegations of professional misconduct and make recommendations for additional training or education.
Review proposals from Department employees to refer to bar disciplinary authorities apparent professional misconduct by attorneys outside the Department.