UNITED STATES PAROLE COMMISSION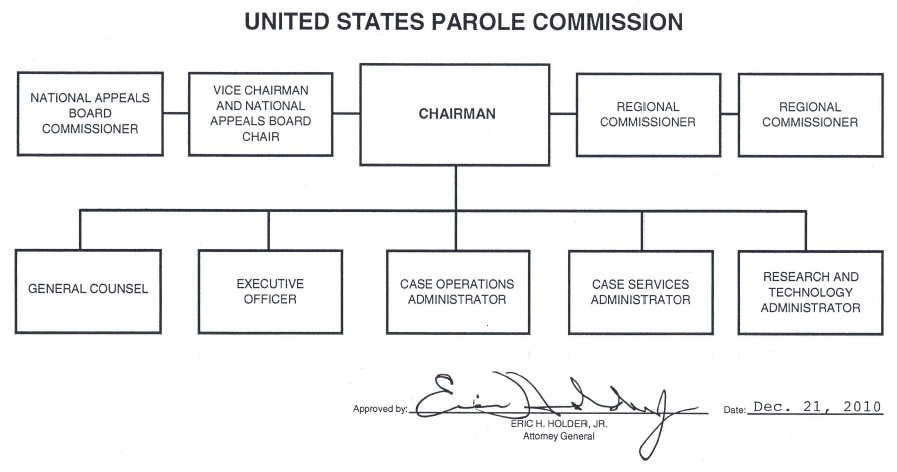 d
The United States Parole Commission (USPC) was established in May 1976 by the Parole Commission and Reorganization Act. Prior to that time, the agency was known as the United States Board of Parole, which was created by Congress in 1930. In 1984 parole was prospectively abolished for all federal crimes committed after November 1, 1987. However, the National Capital Revitalization and Self-Government Improvement Act of 1997 transferred to the Commission the functions of the D.C. Board of Parole beginning August 5, 1998.
The mission of the USPC is to promote public safety and strive for justice and fairness in the exercise of its authority to release and supervise offenders under its jurisdiction.
The major functions of the USPC are to:
Make parole release decisions.
Authorize methods of release and conditions under which release occurs.
Prescribe, modify, and monitor compliance with the terms and conditions governing offenders' behavior while on parole or mandatory or supervised release.
Issue warrants for violation of supervision.
Determine probable cause for the revocation process.
Revoke parole, mandatory or supervised release.
Release from supervision those offenders who no longer pose a risk to public safety.
Promulgate rules, regulations, and guidelines for the exercise of the USPC's authority and the implementation of a national parole policy.
The USPC has jurisdiction over:
Federal offenders who committed offenses before November 1, 1987.
D.C. Code offenders who committed offenses before August 5, 2000.
D.C. Code offenders sentenced to a term of Supervised Release.
Uniform Code of Military Justice offenders who are in BOP custody.
Transfer Treaty cases (U.S. citizens transferred from foreign custody to the United States pursuant to a prisoner transfer treaty).
State Probationers and Parolees in the Federal Witness Protection Program.