Industries and Commodities
The Media, Entertainment, and Professional Services Section (MEP) is responsible for civil antitrust enforcement, competition advocacy, and competition policy in the areas of:
Federal and State Contacts
Radio and television: MEP reviews radio and television mergers in conjunction with the Federal Communications Commission.
Real estate: MEP often works closely with the relevant state attorneys general, state legislatures, real estate boards, industry trade groups, and the Federal Trade Commission.
Selected Cases and Investigations
US v. Tribune Publishing Company
U.S. v. AB Electrolux, Electrolux North America, Inc., and General Electric Company
U.S. and Plaintiff States v. American Express
U.S. and Plaintiff States v. Ticketmaster Entertainment and Live Nation
The Authors Guild, Inc., et al. v. Google, Inc.
U.S. v. Daily Gazette Company and MediaNews Group, Inc.
U.S. v. National Association of Realtors
Related Guidelines and Reports
April 2007
Competition in the Real Estate Brokerage Industry: A Report by the Federal Trade Commission and U.S. Department of Justice
Contacts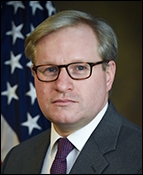 Owen Kendler, Chief
Lisa Scanlon, Assistant Chief
Yvette F. Tarlov, Assistant Chief
Mailing address:
Suite 4000, Liberty Square Building
450 Fifth Street, NW
Washington, DC 20530
Phone: 202-305-8376
Fax: 202-514-7308
E-mail: ATR.MEP.Information@usdoj.gov
Related pages:
Sections and Offices: Contains contact information for each section and office.
Division Manual: Chapter 1, Organization and Functions of the Antitrust Division
Updated April 3, 2018