This document is also available in PDF format (comparable to original document formatting). To view the PDF you will need Acrobat Reader, which may be downloaded from the Adobe site.
Comment Number: AGW-15667
| | |
| --- | --- |
| From: | Hilary Thesmar [mailto:HThesmar@turkeyfed.org] |
| Sent: | Thursday, December 31, 2009 11:39 AM |
| To: | ATR-Agricultural Workshops |
| Cc: | Joel Brandenberger |
| Subject: | Comments from NTF |
| Attach: | NTF_DOJ_comments_Dec_31_09 Final.pdf |
---
Comments are in the attached file.
Hilary Thesmar, PhD, RD
Senior Director, Scientific and Regulatory Affairs
National Turkey Federation
1225 New York Ave., NW
Suite 400                                                                            
Washington, DC  20005
Phone:  202-898-0100, ext. 7233
Mobile:  202-494-9016
E-mail: hthesmar@turkeyfed.org
Web Site:  www.eatturkey.com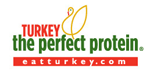 2010 Annual Convention
Click Here to Register
This email message is intended only for the addressee(s) and contains information that may be confidential and/or copyrighted. If you are not the intended recipient, please notify the sender by reply email and immediately delete this message. Use, disclosure or reproduction of this email by anyone other than the intended recipient(s) is strictly prohibited. No representation is made that this email or any attachments are free of viruses. Virus scanning is recommended and is the responsibility of the recipient.
Updated April 7, 2016