EDS | EDS Cases in the Supreme Court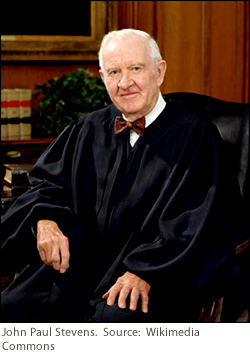 Chevron is one of the most influential administrative law cases decided by the Supreme Court in the past half-century. It provides principles to determine the extent to which a court reviewing agency action should give deference to the agency's construction of a statute that the agency has been delegated to administer.
The case first arose in the Court of Appeals for the District of Columbia Circuit as a challenge to Environmental Protection Agency (EPA) regulations under the Clean Air Act defining the statutory term "stationary source." Ordinarily, a permit may be issued for new or modified major stationary sources of air pollution only if the permittee meets various stringent conditions. Under the regulation challenged in Chevron, EPA allowed the states to treat all pollution control devices in a single plant as one "stationary source," such that a polluter could install or modify control equipment in the plant without meeting the new source requirements, as long as the alteration would not increase aggregate emissions for the plant.
The Supreme Court ultimately approved EPA's definition. In the course of the opinion, the Court stated that when a court reviews an agency's construction of the statute it administers, that court must first determine whether Congress "has spoken to the precise question at issue."
If so, the inquiry ends, because the courts and agencies must "give effect to the unambiguously expressed intent of Congress."
If the statute is silent or ambiguous regarding the specific point, the court decides whether the agency interpretation is "based on a permissible construction of the statute."
When Congress explicitly left a gap in a program to fill, the agency's regulations are given controlling weight unless arbitrary, capricious, or manifestly contrary to statute. When such a gap is implicitly left by Congress, the court is not to substitute its own construction of the statute as long as the agency's interpretation is reasonable.
Chevron has become one of the most-cited cases on the basic standards of review of agency statutory interpretation.
Updated August 10, 2021