IRS | Other Case Examples That Involve Indian Rights, Lands or Resources, or Tribal Authority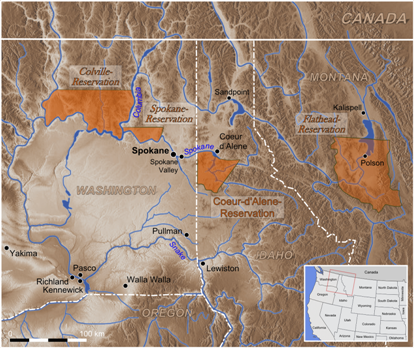 In Morris v. Tanner, 288 F. Supp. 2d 1133 (D. Mont. 2003), plaintiff Morris challenged the constitutionality of the 1990 amendments to the Indian Civil Rights Act (ICRA), which affirmed tribal court jurisdiction over all Indians, not just those who are members of the prosecuting tribe. Morris, an enrolled member of the Chippewa Tribe, was cited for speeding on the Flathead Indian Reservation, home to the Confederated Salish and Kootenai Tribes. Morris was ordered to appear in the Flathead Indian Reservation Tribal Court, whose jurisdiction was challenged.
Morris filed an action in a federal court against the judge who presided over the tribal court proceeding. The United States intervened to defend the Constitutionality of the ICRA amendments. The Ninth Circuit stated that the ICRA amendments apply to all Indians, which means all of Indian ancestry who are also Indians by political affiliation, not all who are racially Indians. Such a distinction is political rather than racial and does not violate the right of equal protection provided that it can be tied rationally to the fulfillment of Congress's unique obligations toward Indians. The court held that the ICRA amendments satisfy that standard because they further the tribes' ability to maintain order within their reservation boundaries.
Morris v. Tanner, 288 F. Supp. 2d 1133 decision.
Updated May 14, 2015