The National Environmental Policy Act (NEPA) is a procedural statute that requires federal agencies to prepare a "detailed statement" regarding all "major Federal actions significantly affecting the quality of the human environment." Section 5 of the Indian Reorganization Act does not specifically mandate NEPA compliance as a part of decisions to acquire land in trust for tribes; however, Interior Department regulations require the Secretary of the Interior to consider the extent to which applicants, in order to have land acquired in trust, have provided information that allows the Secretary to comply with NEPA.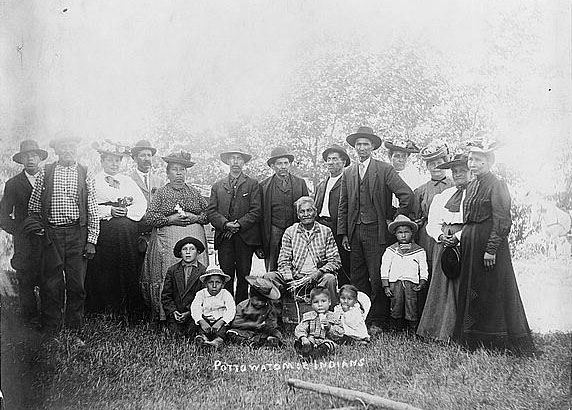 Once it is determined that NEPA applies, the agency must determine what level and type of documentation the agency must prepare. For example, a so-called categorical exclusion may be applicable. Or an Environmental Assessment (EA) may be performed to determine whether the proposed action may or will have a significant impact on the quality of the human environment. If the EA does not reveal significant impacts, the agency may issue a Finding of No Significant Impact (FONSI). However, if the EA reveals that the environmental impacts may be significant, an environmental impact statement (EIS) must be prepared.
In TOMAC v. Norton, a citizens' group brought a lawsuit challenging the Secretary's decision to take over 600 acres of land into trust on behalf of the Pokagon Band of Potawatomi Indians in Michigan. The plaintiffs claimed violations of NEPA and of the Indian Gaming Regulatory Act. The agency had prepared an EA of almost 900 pages. While the district court found that the agency had met its requirements under NEPA with regard to so-called "direct impacts" to wetlands and threatened and endangered species, it was concerned that the analysis of "indirect impacts" (the impact of secondary growth on public services or on endangered species, wetlands, air quality, or other natural resources) was insufficient. It remanded to the agency for additional analysis.
The Secretary supplemented the EA. Post-remand, the district court rejected plaintiffs' challenge, and the court of appeals affirmed. 433 F.3d 852 (D.C. Cir. 2006).
Taxpayers of Michigan (TOMAC) v. Norton, 433 F.3d 852 (2006) decision.
Updated May 14, 2015