EDS | EDS Cases in the Supreme Court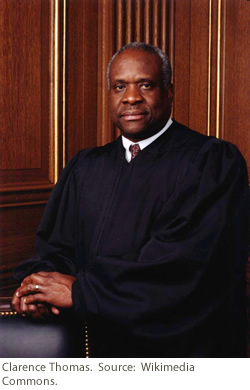 United States v. Atlantic Research Corporation
is one of the most important cases decided by the Supreme Court under the Comprehensive Environmental Response, Compensation and Liability Act (CERCLA), also known as the Superfund statute.
CERCLA is designed to provide a mechanism to facilitate the cleanup of historically contaminated properties. CERCLA comes into play when there is a "release" of hazardous substances at a "facility," which might be an old industrial plant, a landfill, the site of a spill, or any other contaminated area. Under CERCLA, parties (called "potentially responsible parties," or "PRPs") that owned the contaminated site, operated it, arranged for the disposal of hazardous substances at the site, or transported wastes there, may be liable for cleanup costs.
The Environmental Protection Agency (EPA) may either clean up a Superfund site itself and then recover its costs from PRPs, or may order PRPs to undertake the cleanup themselves. Under section 107 of CERCLA, PRPs are jointly and severally liable for the government's cleanup cost, so that the government need only sue one PRP for the entire cost; that defendant PRP would then have to sue other PRPs for "contribution," in other words sue other PRPs for the amount the suing PRP paid above and beyond the suing party's "fair share" of the expenses of cleanup. A private party which cleans up a site may also sue other PRPs.
Before Atlantic Research, it was settled law that a PRP that cleaned up a site and sought a share of costs from other PRPs could only sue those PRPs for contribution under section 113 of CERCLA, and only in limited circumstances. In Atlantic Research, the owner of a facility that retrofitted rocket motors for the United States sued the Government for partial reimbursement of costs incurred in cleaning up contamination at the facility. Because precedent foreclosed a contribution action under section 113, the company sought reimbursement under section 107.
The United States District Court for the Western District of Arkansas dismissed the suit for failure to state a claim. On appeal, the Supreme Court decided that a party that cleans up a site can sue other PRPs under section 107 of CERCLA, and is not relegated to a contribution claim under section 113.
Updated May 14, 2015