NRS | Federal Lands | Recreation and Preservation | Creation of the NPS
Mindful of our "increasing population, accompanied by expanding settlement and growing mechanization," Congress passed the 1964 Wilderness Act in order to preserve and protect certain lands "in their natural condition" and thus "secure for present and future generations the benefits of wilderness." 11 U.S.C. § 1131(a). The Act recognized the value of preserving "an area where the earth and its community of life are untrammeled by man, where man himself is a visitor who does not remain." Id. at § 1131(c). Congress therefore directed that designated wilderness areas "shall be administered for the use and enjoyment of the American people in such manner as will leave them unimpaired for future use and enjoyment as wilderness, and so as to provide for the protection of these areas, the preservation of their wilderness character, and for the gathering and dissemination of information regarding their use and enjoyment as wilderness." Id. at 1131(a).
The Wilderness Act designated 9.1 million acres as wilderness and laid out a "long-term study process for additional designations." Id. The additional designation process begins when federal agencies study lands already under their jurisdiction and identify potential wilderness areas. The President then makes a recommendation to Congress on additional wilderness designations, in response to which Congress can designate the identified lands as wilderness, release the lands from wilderness designation, or take no action on the recommendation. 16 U.S.C. §1132. Once designated, the areas must be managed to preserve their wilderness character. As the Wilderness Act provides:
Except as specifically provided for in this Act, and subject to existing private rights, there shall be no commercial enterprise and no permanent road within any wilderness area designated by this Act and, except as necessary to meet minimum requirements for the administration of the area for the purpose of this Act (including measures required in emergencies involving health and safety of persons within the area), there shall be no temporary road, no use of motor vehicles, motorized equipment, or motorboats, no landing of aircraft, no other form of mechanical transport, and no structure or installation within any such areas.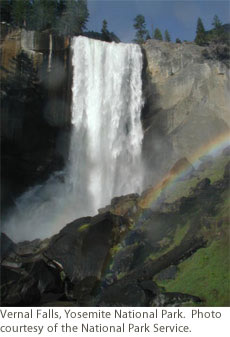 16 U.S.C. §1133(c). As of June 2007, "about 43 million acres of the parks system and about 21 million acres of the [national wildlife] refuge system" were designated as wilderness. The National Park Service is responsible for preserving the wilderness character of these areas. 1 Pub. Nat. Resources L. §2.10( 2d ed. 2007). Challenges brought under the Wilderness Act generally involve claims that the National Park Service authorized an action that fails to maintain the wilderness character of land within the National Park System. See, e.g., Wilderness Watch v. Mainella, 375 F.3d 1085 (11th Cir. 2004).
Updated May 12, 2015