National Crime Victims' Rights Week 2019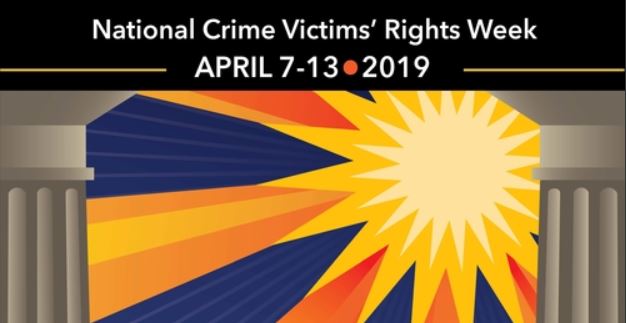 Every year, the Office for Victims of Crime (OVC) leads the nation in the observance of National Crime Victims' Rights Week (NCVRW). This year, NCVRW will be commemorated April 7–13, 2019, and the theme is—Honoring Our Past. Creating Hope for the Future.
On April 12, 2019, OVC will honor individuals, teams, programs, and organizations that demonstrate outstanding service in supporting crime victims and victim services at the 2019 National Crime Victims' Service Awards Ceremony.
When: 2:00–3:30 p.m. (Eastern Time) on April 12, 2019
Where: National Archives—William G. McGowan Theater
700 Pennsylvania Avenue, NW.
Washington, DC  20408
Attendee Entrance: Enter on Constitution Avenue at the 7th Street Special Event entrance.
For more information about NCVRW and the Awards Ceremony, visit www.ovc.gov/ncvrw.
The Awards Ceremony is open to registrants only. Registration information can be found here.
OVC will be broadcasting the ceremony on Facebook Live.
Updated November 18, 2022