Director - Interpol Washington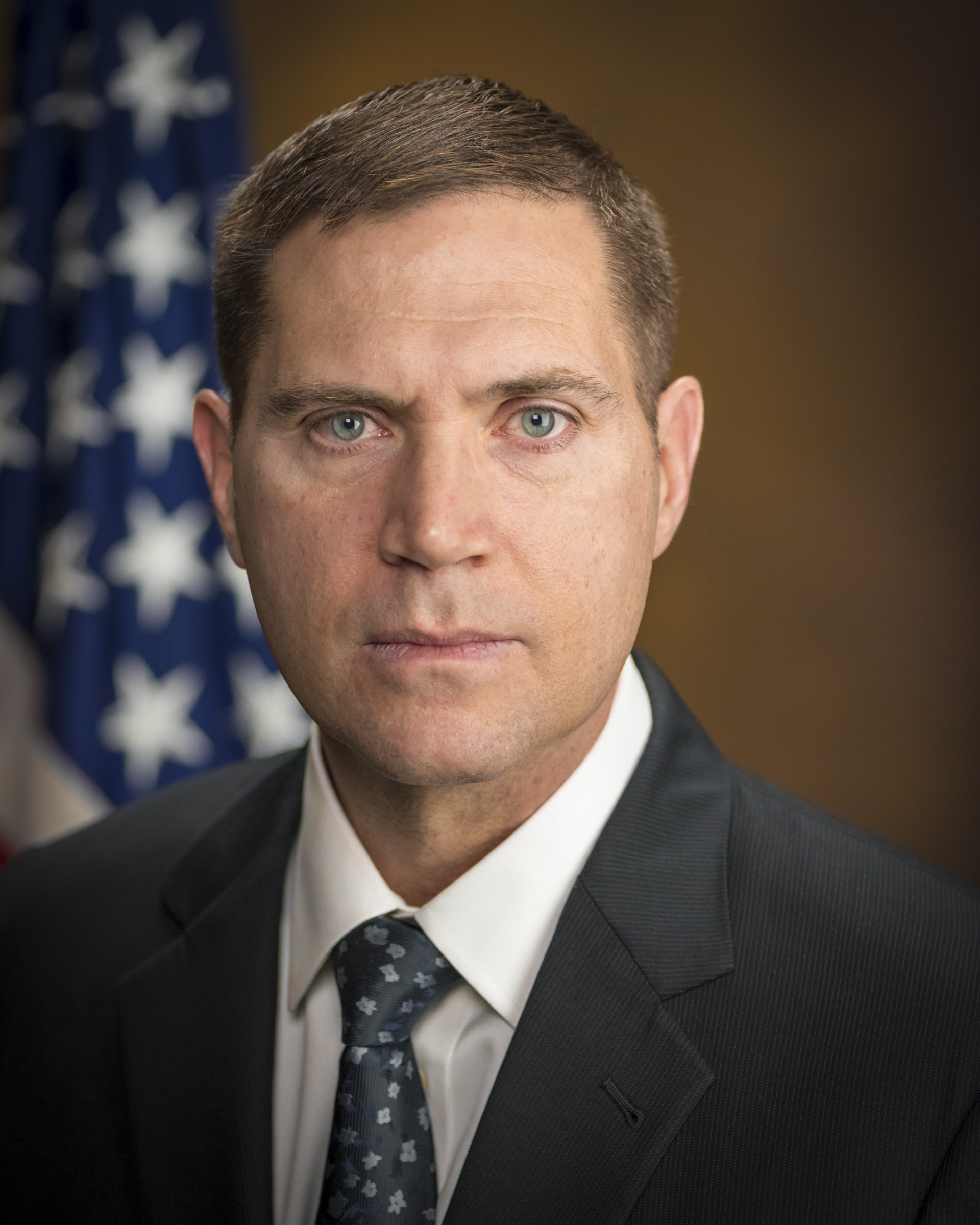 Geoffrey S. Shank
Director
INTERPOL Washington
Geoff Shank commenced his appointment as the Director of the United States National Central Bureau of INTERPOL (USNCB) in October of 2015.  As Director, Mr. Shank acts on behalf of the Attorney General as the official U.S. representative to the world's largest International Criminal Police Organization (INTERPOL) and coordinates information sharing between 190 member countries, providing a neutral venue where jurisdictions and mandates are interwoven to permit cooperation and assistance in combating transnational crime.  Mr. Shank is focused on improving partnerships between the INTERPOL member countries, U.S. federal, state, local, and tribal police and intelligence organizations as well critical private sector entities while maintaining an effective understanding of the INTERPOL community regarding matters that may potentially impact the security, safety, economy or environment of the United States. 
Mr. Shank studied at the University of Maryland, where he earned a Bachelor's degree in Criminology in 1988.  He is an alum of the Police Executive Research Forum, Senior Management Institute for Police, the John F. Kennedy School and the National Security Executive Leadership Program, Department of State, Foreign Service Institute.  He has received formal certification in Alternative Dispute Resolution – Conflict Negotiation, Crime Scene Evidence, Advanced Law Enforcement Instruction and Physical Fitness.  In 1990, Mr. Shank became a Deputy United States Marshal, stationed in the District of Columbia.  Over the course of 26 years of service, Mr. Shank has played a vital role in many significant achievements including the pioneering of mutually beneficial agreements with Federally recognized Tribal governments, the expansion of Foreign Field Offices, the identification and capture of the D.C. Snipers as well as 13 United States Marshals 15 Most Wanted Fugitives, chaired a groundbreaking risk mitigation assessment team focused on officer safety, established infrastructure and rule of law in the aftermath of Hurricane Katrina, and provided for the security and protection of the federal judiciary to include a Supreme Court Justice and their family.  He has held positions of increasing responsibility to include Supervisory Instructor, Commander, Chief Inspector, Deputy Assistant Director for the Office of Professional Responsibility and Assistant Director for the Investigative Operations Division, accountable for the U.S. Marshals criminal investigative and technological programs.  In 2012, he was competitively appointed by the Attorney General of the United States as the Deputy Director, INTERPOL – USNCB. 
As the Chief Executive Officer, Mr. Shank has oversight of all assets and personnel dedicated to INTERPOL's mission to support law enforcement through information sharing and capacity building.  He leads a comprehensive, collaborative portfolio focused on combatting terrorism, cybercrime, the protection of vulnerable communities, migratory and refugee issues, border security, intellectual property rights, and the battle against transnational organized crime to include wildlife, environmental and economic wrongdoings.  Mr. Shank was responsible for drafting several key components of United Nations Security Council Resolution 2178, which effectively integrated INTERPOL into the U.S. national security strategy, stimulated capacity building and encouraged the utilization of INTERPOL's tools and services around the world.  Mr. Shank advocates and administers proven, vital, ground breaking international information sharing programs, mechanisms and agreements thereby enabling actionable intelligence to be transmitted in real time to the appropriate law enforcement or governmental agency in the best interests of national security.       
He has been recognized by the Department of Justice and United States Marshals Service numerous times, including two highly-regarded Attorney General Awards for Excellence in Law Enforcement and Volunteer Service recognizing his efforts to support the communities in which he lives and serves.
Deputy Director - Interpol Washington
Wayne Salzgaber
Deputy Director
INTERPOL Washington
Wayne H. Salzgaber began his appointment as Deputy Director of INTERPOL Washington, the United States National Central Bureau, in October 2015. As Deputy Director, Mr. Salzgaber serves as the Chief Operational Officer with oversight over all personnel and assets dedicated to INTERPOL Washington's global mission of supporting domestic and international law enforcement and border security operations. 
Mr. Salzgaber leads the agency's efforts to share and exchange international criminal investigative, border security, and humanitarian assistance information in a secure environment with counterparts in the 189 other INTERPOL member countries and with more than 18,000 U.S. law enforcement agencies across the nation. He provides executive leadership on complex and emerging challenges facing global law enforcement agencies, with an emphasis on combating terrorism, cybercrime, human trafficking, child exploitation, border security, and transnational organized crime.
Mr. Salzgaber brings over 27 years of military, law enforcement, and criminal investigative experience to the position. He began his public service career in 1989 when he enlisted in the United States Coast Guard (USCG), serving on active duty until 2001. He returned to the USCG where he received his commission in the Reserves and served until his retirement as a Lieutenant in 2010. Mr. Salzgaber has been assigned to a variety of operational and intelligence units in the USCG, conducting maritime law enforcement, port security, humanitarian, and antiterrorism missions. His service also included assignment as a staff instructor at the USCG's Maritime Law Enforcement School (Academy) from 1992-1997.  In 2010, Mr. Salzgaber was recalled to active duty to serve in the USCG's Unified Area Command Center during the response to the Deepwater Horizon oil spill in New Orleans, LA.
Mr. Salzgaber began his service as a criminal investigator in 1997 when he entered on duty as a Special Agent with the Coast Guard Investigative Service (CGIS) in the Chesapeake Regional Office.  He later joined the Office of Inspector General (OIG) community as a Special Agent with the Department of the Treasury OIG in 2001. In 2003, Mr. Salzgaber transferred to the Department of Homeland Security (DHS) OIG after its creation and assisted in establishing the Office of Investigations Headquarters element and Special Investigations Division in Washington, DC, where he was later named as the Division's Special Agent in Charge. 
In 2010, Mr. Salzgaber was appointed to the Senior Executive Service as one of the OIG's Deputy Assistant Inspector Generals, where he supervised the OIG's Investigative Field Operations Division.  In this capacity, Mr. Salzgaber was responsible for the OIG's national investigative operations program and supervised the agency's 14 regional investigative field offices.
Prior to his appointment as Deputy Director in 2015, Mr. Salzgaber served at INTERPOL Washington as the Director's Principal Policy Advisor for Homeland Security. Mr. Salzgaber holds a Bachelor's degree in Criminology from Saint Leo University where he graduated Magna Cum Laude.
Updated September 8, 2016