You are here
Central District of California
Central District of California
SERVICE OF PROCESS ON THE UNITED STATES ATTORNEY
As a temporary emergency measure necessitated by circumstances related to the spread of COVID-19, including the significant limitations on social interactions in public spaces, the United States Attorney will not accept personal service. Instead, service on the United States Attorney in civil cases shall be limited to service of a conformed (filed) paper copy of the summons and complaint by registered or certified mail to the following address:
Civil Process Clerk
United States Attorney's Office
Federal Building
300 N. Los Angeles Street, Suite 7516
Los Angeles, California 90012
This temporary emergency measure will remain in effect until further notice.
ELECTRONIC NOTICE OF TEMPORARY RESTRAINING ORDERS
Pursuant to the Federal Rules of Civil Procedure, any party intending to file an emergency request for a temporary restraining order in the Central District of California is required to give notice to the United States Attorney's Office prior to any such filing. Please provide such notice to the following electronic mailbox. If the anticipated TRO application is in an immigration matter, please include the petitioner's A number. Please also email the pleadings and any supporting documentation to the following electronic inbox: usacac.civil-tronotice@usdoj.gov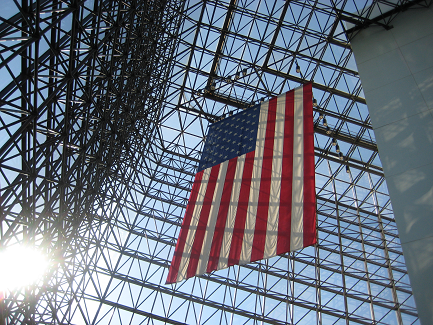 Welcome to the website for the United States Attorney's Office for the Central District of California. Our office serves a district of seven counties, Los Angeles, Orange, Riverside, San Bernardino, San Luis Obispo, Santa Barbara, and Ventura, with a population that is the largest of any district in the country. We seek to understand and serve the needs of these residents, and the many diverse communities in which they live. To accomplish this, we have added content to this website to try and improve our ability to interact with you, our clients.
The lawyers in our Office enforce the laws and defend the interests of the United States.
The National Security Division is the first-of-its-kind in the nation for a United States Attorney's Office and is responsible for combatting national security and cyber security threats facing our region and our nation.  Protecting national security is the highest priority of the Department of Justice and the United States Attorney's Office.
Our Civil Division works to ensure the civil rights of all Americans, enforcing the Fair Housing Act, the Americans with Disabilities Act, and the Voting Rights Act, among other federal civil rights laws. In addition, we use the powerful tool of civil litigation, seeking monetary damages and civil penalties, to address a wide range of illegal conduct, including mortgage fraud, efforts to defraud the Medicare system, defense procurement fraud, Food and Drug violations, and environmental torts.
Our Tax Division engages in both civil and criminal litigation to combat a variety of tax frauds, including phony tax shelters, return preparer frauds, and tax protester schemes.
Our Criminal Division also remains vigilant to other threats to public safety in the District. We continue our efforts to disrupt and dismantle violent criminal street gangs, major drug trafficking organizations, and drug cartels that are responsible for supplying much of the illegal narcotics distributed in the Central District and for the violent crime that accompanies this narcotics trafficking. We continue our battle against predators who use computers and the Internet to exploit and harm others. Whether that exploitation is by way of identity theft and fraud or the manufacturing and distribution of child pornography, we work to ensure that wrongdoers are apprehended and appropriately punished, while the victims are provided the assistance they need. We pursue those who commit financial crimes, investigating and prosecuting those who, whether from the boardroom or an anonymous internet site, seek to use the avenues of commerce to steal from communities and individuals by way of mortgage, investor, or securities frauds. And we maintain our heightened focus on investigating and prosecuting health care frauds, environmental crimes, and public corruption offenses across the District.
As we bring to bear the serious penalties our criminal justice system can impose on offenders, we also recognize that we must do more than prosecute criminals. We have learned that arrests and prosecutions alone cannot solve all of the crime problems in the District. Accordingly, our office also engages in prevention efforts both to help change the toxic environments that produce criminals and to provide individuals with tools to avoid becoming victims of those who would criminally prey on them.
All four of our Office's divisions, National Security, Criminal, Civil, and Tax, look forward to continued service in the best interests of the District.