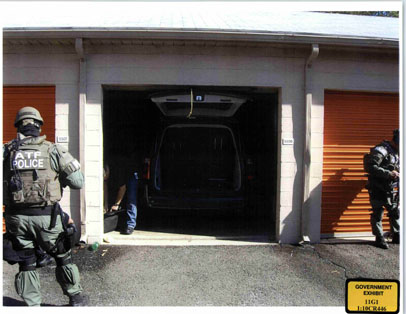 Six Convicted of Attempting Armed Robbery of Drug Trafficker
Six men from Philadelphia were convicted on March 18 of conspiring to conduct an armed home invasion robbery of a drug stash house in Fairfax County, caught through a sting conducted by ATF's Violent Crimes Task Force.
In June 2010, a confidential informant advised law enforcement that Senh Phun, 31, was interested in conducting a home invasion robbery.Undercover detectives provided Phun with the opportunity to rob a drug stash location in Fairfax County, Va.  On Oct. 28, 2010, Phun's associates arrived in Fairfax County armed with five handguns, latex gloves, and restraints to commit the robbery.  After undercover detectives confirmed each man's intention to commit the robbery, all five men were arrested.  Phun was arrested in Philadelphia on the same day.
News
Updated March 18, 2015