You are here
Project Safe Neighborhoods
Project Safe Neighborhoods
Project Safe Neighborhoods
Project Safe Neighborhoods (PSN) is a nationwide commitment to reduce gun and gang crime in America by networking existing local programs that target such crimes by providing these programs with additional tools necessary to be successful. Since its inception in 2001, approximately $2 billion has been committed to this initiative. This funding is being used to hire new federal and state prosecutors, support investigators, provide training, distribute gun locking safety kits, deter juvenile gun crime, and develop and promote community outreach efforts, as well as support other gun and gang violence reduction strategies.
The United States Attorney, along with the Special Agent in Charge of the Bureau of Alcohol, Tobacco, Firearms, and Explosives (ATF), coordinates the PSN efforts in the Middle District of Florida in cooperation with federal, state, and local law enforcement officials.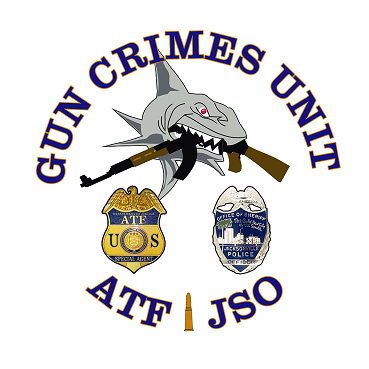 An example of our efforts in this area is the Jacksonville Gun Crime Unit. This unit, comprised of detectives with the Jacksonville Sheriff's Office, Special Agents from ATF, prosecutors from the State Attorney's Office and U. S. Attorney's Office meet regularly to discuss the investigation and prosecution of gun crimes. This cooperative effort has led to many successful prosecutions in both state and federal courts.
PSN specifically seeks to deter juvenile gun crime. In addition to prosecuting cases, for the past several years, Assistant United States Attorneys have made presentations to high school and middle school students across the MDFL about gun crime. The more than 100 presentations to date, have included facts about gun crimes, penalties, victims, and examples of cases prosecuted by the United States Attorney's Office. Thousands of students have been reached through these efforts.
School outreach is part of the PSN nationwide program aimed at reducing gun and gang crime in America. Anyone interested in scheduling a presentation should contact the United States Attorney's Office at (904) 301-6301.