U.S. Attorney Melinda Haag, San Francisco Mayor Ed Lee, State Superintendent of Public Instruction Tom Torlakson and San Francisco Superintendent of Schools Richard Carranza hosted the Bay Area "Stop Bullying" Summit on September 14, 2012 in San Francisco.

As we begin a new school year, and in anticipation of October as Anti-bullying month, we are pleased to partner with leaders from around the Bay Area, the State of California and beyond to bring focus to bullying prevention.

Bullying and harassment in California schools is occurring at an unacceptable rate. There are multiple negative consequences for students, including higher risk for poor academic performance, depression, suicide and substance abuse. Students who are fearful cannot learn and those that feel unsafe often choose to stay home, rather than attend school. Various laws and regulations have been passed over the years, with the intent of putting an end to the acts of bullying and cyber bullying that disrupt the learning environment. Yet the issue remains. Students are at risk, and parents and school administrators are frustrated and concerned. While pressure increases from legislators, parents and media, funding and staffing decreases, limiting the ability to effectively address these important issues.
Follow the summit live on Twitter: #StopBullyingSFBay
Photos from the Summit
Additional Information
1 Million Kids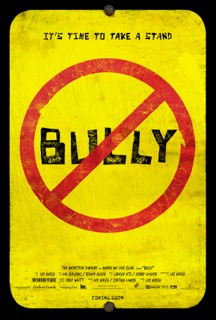 1 Million Kids is The Bully Project's collaborative national education initiative that fosters sustainable bullying prevention. The goal is to help change behavior in schools by providing free access to the movie in theaters within an educational framework. To date, over 127,000 students and 7,500 teachers in 122 cities nationwide have been inspired by 1 Million Kids to join the frontlines against bullying. This fall alone, the Bully Project expects 1 Million Kids to reach another 150,000 students.
Learn more at:
www.thebullyproject.com | action.thebullyproject.com/million.
"Stop Bullying" Video Submission Deadline Approaching
Mark your calendars; the submission deadline for the Stop Bullying Video Challenge is just one month away. The challenge, sponsored by the Federal Partners in Bullying Prevention, is now open to all youth ages 13 to 18, including children/dependents of federal employees, contractors, and military service personnel. Entries, 30- to 60-second public service announcements showcasing ways that youth are taking action against bullying and promoting kindness and respect within their communities, must be received by 11 p.m. E.T. on October 14, 2012.
Resources:
Learn more about the national effort to address bullying and access bullying prevention resources.
Online Bullying Prevention Training Modules Available
Free, online bullying prevention training modules are now available on StopBullying.gov. The training modules offer a PowerPoint presentation for community events, speaker notes with suggested talking points, a Community Action Toolkit, and a video for use in bullying prevention efforts in communities.
Resources:
Learn more about the national effort to address bullying and access bullying prevention resources.
| | |
| --- | --- |
| The San Francisco District Attorney's Office presents a video contest for middle school and high school students | |
Updated October 5, 2018