You are here
Heroin/Opioid Working Group
Heroin/Opioid Working Group
Heroin/Opioid Working Group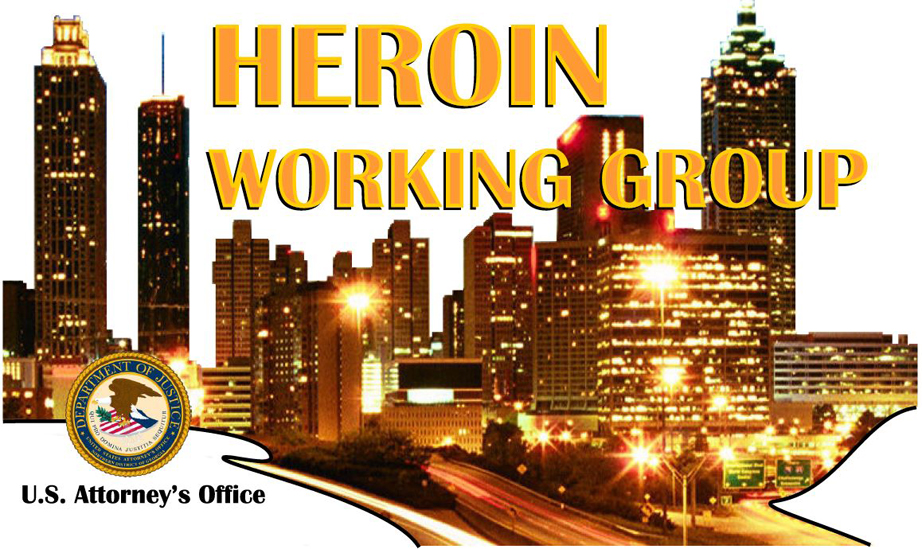 The United States is in the grip of a national crisis - an unprecedented surge in the illicit use of prescription opioid medications and heroin. In 2014, 1.9 million people had a prescription opioid use disorder and nearly 600,000 had a heroin use disorder. The national data on overdose deaths are startling: in 2014, there were more than 27,000 overdose deaths involving prescription opioid medications and/or heroin. That is equivalent to an average of one death every 20 minutes nationally.
This opioid epidemic affects a broad cross-section of the United States population without regard to age, gender, race, ethnicity, or economic status. Living in a rural, suburban, or urban jurisdiction does not insulate an individual from the ravages of the opioid epidemic. Traditional law enforcement methods are a critical component of any counter-illicit drug strategy, but they will not resolve this crisis alone. The opioid crisis is also fundamentally a public health problem. While law enforcement agencies will continue to prosecute drug traffickers, "pill mill" operators, and those responsible for the increased supply of opioid drugs for non-medical purposes, for long-term success, Federal, state, local, and tribal partners must forge strong public health and public safety partnerships to stop the flow of opioids into communities, prevent initiation of non-medical opioid use, and support access to treatment and recovery services. We must all work together – law enforcement, public health, youth, parents, faith-based organizations, government agencies, health and medical professionals, educational institutions, social service providers, and the private sector – to meet this challenge.
The objective of the Northern District of Georgia Heroin Working Group (HWG) is to identify, address and thereby reduce the growing problem of heroin, which includes prescription opioids, as these abusive narcotic substances infiltrate and increase within our communities. 
Dedicated professionals all over Georgia from areas such as drug treatment & recovery, education, health care, law enforcement, medicine, mental health services, prevention specialists, and public health have agreed to collaborate at the local, state and national level to share information and effect change.
Recognizing that addiction is a disease, the members strive to increase awareness of the dangers associated with the misuse of heroin, as well as to implement strategies and policies that will have a positive impact across Georgia.  This includes developing "best practices" for treatment and assessment, as well as steps to reduce overdose deaths and demand for these narcotics, ultimately reducing and controlling distribution within our communities.
The Working Group is continually seeking the help of those whose skills and professional expertise would contribute to our goal of reducing the abuse of these substances and promoting solutions to addiction.  If you are interested please contact (404) 581-6016
.
The Northern District of Georgia Heroin Working Group does not support, endorse, or provide referrals to any medication, practitioner, or treatment program relating to heroin or opiate addiction. The Heroin Working Group recommends that you call 911 in an emergency situation. Seek the advice of a medical professional to determine the proper course of treatment for your specific circumstance. If you have health insurance, contact the customer service line for your specific carrier as they are able to help find providers in your area based on your particular coverage.