Project FUTURE is a comprehensive strategy to educate parents and children about the dangers of prescribed medicine, synthetic drugs, and other illegal drugs that are plaguing communities in West Virginia.  The goal is for every child to live a life free from drug abuse, and we plan to achieve that goal through education, enforcement, and proper medication disposal.
The consequences of medicine abuse have increased dramatically, causing the death toll from pain pills to triple over the past decade.  Every day in America 2,500 teens use a prescription drug to get high for the first time.  Due to this alarming trend more accidental deaths are now caused by drug overdoses than by car accidents.  West Virginia was recently ranked second in the nation for drug overdose deaths, and thus the problem here is much worse than in most places.
Synthetic drugs, including substances commonly referred to as 'Bath Salts' and 'Spice', are an emerging threat that most people are unfamiliar with, hence the need for more education.  These drugs are addictive, deadly and readily available in the Ohio Valley.
Other illegal drugs, such as heroin, cocaine, and methamphetamine, also constitute a major problem in our state and more education and enforcement is needed.
We know that our goal of children living a drug-free life is attainable because drug abuse is a preventable behavior, and addiction is a treatable disease.
Throughout the school year the United States Attorney's Office for the Northern District of West Virginia will be going to middle schools and high schools around the state to educate young people about the dangers of drugs.  Special guest speakers with real-life experience in dealing with addiction will be a part of each program.  In addition, community awareness meetings will be held in the evening so that parents are aware of warning signs that their children may be using drugs.  A discussion of emerging trends and threats, including synthetic drugs, will be held at each event.
Project Future Visits Local Schools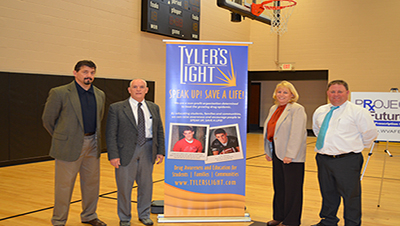 Pictured left to right:  Wayne Campbell, president of Tyler's Light; Dick Taylor, principal at Corpus Christi School; Becky Beabout, principal at St. Vincent de Paul Parish School; and, Lee Gruber, principal at St. Michael Parish School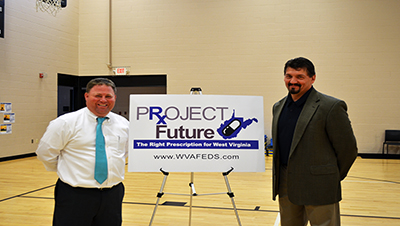 Lee Gruber and Wayne Campbell
Becky Beabout and Wayne Campbell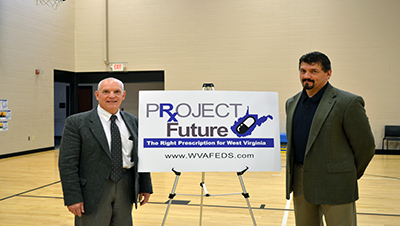 Dick Taylor and Wayne Campbell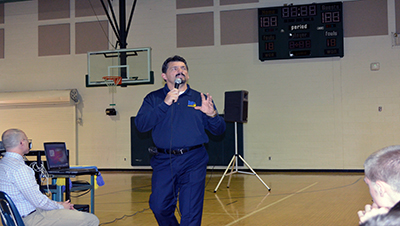 Wayne Campbell

---
Invite Project FUTURE to your school or community.
Call Tara Tighe at (304) 234 - 7703 or email tara.tighe@usdoj.gov to schedule an event.
---
---

Drug Free Clubs of America -- http://www.drugfreeclub.com/


Ohio County Substance Abuse Prevention Coalition -- http://ocsapc.blogspot.com/

Updated August 21, 2015