Randolph J. Seiler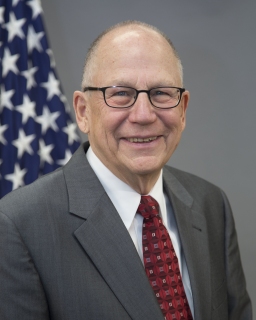 Randolph J. Seiler was nominated by President Barack Obama to be the 41st United States Attorney for the District of South Dakota. Prior to the official White House nomination, Seiler served as the Acting U.S. Attorney since March 12, 2015.  Pursuant to an order signed by U.S. Attorney General Loretta Lynch on October 6, 2015, Seiler was sworn in that same day by U.S. District Judge Roberto A. Lange at a ceremony at the U.S. District Courthouse in Pierre, South Dakota.  Mr. Seiler has been with the U.S. Attorney's Office for 20 years.  From November 2009 to March 2015, Mr. Seiler served as both the First Assistant United States Attorney and the Tribal Liaison for the District of South Dakota.  Prior to serving in those two capacities, Mr. Seiler was an Assistant U.S. Attorney, and spent 14 years prosecuting violent crime offenses in Indian country and other areas throughout the District.  The U.S. Attorney's Office for the District of South Dakota has jurisdiction on nine Indian reservations
As First Assistant, Mr. Seiler was responsible for the day-to-day management and operation of the U.S. Attorney's Office.  He was also the supervisor of the U.S. Attorney's branch office in Pierre, where he was directly involved in prosecutorial matters and decisions.
As Tribal Liaison, he consulted and coordinated with tribal justice officials and leaders, tribal communities, and victim advocates in an effort to address any issues in the prosecution of major crimes in Indian country in South Dakota.
Mr. Seiler also served as counsel to the Director in the Executive Office for U.S. Attorneys at the Department of Justice in Washington, D.C., in 2008.  He has been an instructor at the National Advocacy Center in Columbia, SC, as well as a presenter at numerous conferences and trainings on various topics including violent crime, sexual assault, domestic violence, and legal issues in the prosecution of violent crime in Indian country.
He has received the Attorney General's Award for Fraud Prevention, as well as the Director's Award for Superior Performance in Indian Country.
Prior to joining the U.S. Attorney's Office in 1995, Mr. Seiler was in private practice in Mobridge, South Dakota, where he practiced criminal andcivil law.  He also previously served as Campbell County Deputy States Attorney and Special Judge for the Cheyenne River Sioux Tribe.
Mr. Seiler grew up in Herreid, South Dakota, served his country in the U.S. Air Force, which included a year-long tour in Vietnam, and graduated from the University of South Dakota School of Law. He and his wife, Wanda, live in Fort Pierre, and have four grown children and twograndchildren. Additionally, Mr. Seiler currently serves his community as a member of the Fort Pierre City Council.
Updated July 19, 2016