You are here
Project LEAD
Project LEAD
Legal Enrichment and Decision Making Program (Project L.E.A.D)
Project LEAD is an initiative that integrates attorneys, support staff, U.S. Coast Guard, DEA, Border Patrol, USMS, DHS-CBP, USSS, City Attorney's Office and San Diego Police Department with public schools to provide an eight-week instructional program. Project LEAD teaches fifth grade students that the choices they make today can affect their lives forever. The program also serves as an informal mentoring program where students are guided by volunteers with either government, administrative, community service, criminal justice, or military backgrounds, who encourage the students to reach high for their goals. Currently, Project LEAD has reached 680 students at Cesar Chavez Elementary, Balboa Elementary, Emerson/ Bandini Elementary, Freese Elementary, Johnson Elementary, Logan Elementary, Porter Elementary, Sherman Elementary, St. Rita's Elementary and Valencia Park Elementary.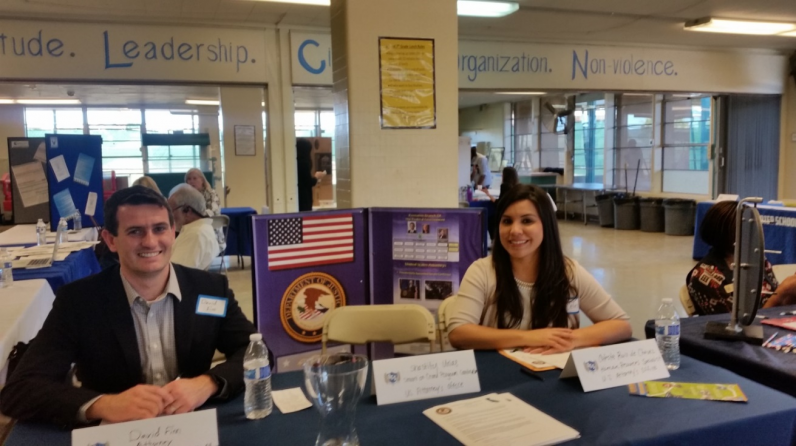 Legal Enrichment and Decision Making Program (Project L.E.A.D) for 7th Grade
The seventh grade Project LEAD Program is a pilot program that was launched this past spring to teach students that the choices they make today can impact their future. The seventh grade curriculum focuses on good choices, refusal skills, goal setting and perseverance. Currently the Project LEAD 7th grade has reached 50 students with the intent to expand in the fall.