Assistant U. S. Attorney Positions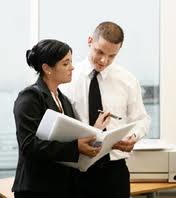 Current AUSA Positions
ASSISTANT UNITED STATES ATTORNEY 11-SDCA-02
Application Form
The United States Attorney's Office, Southern District of California, serving San Diego and Imperial Counties, will no longer accept applications on a rolling basis or retain applications for future Assistant U.S. Attorney (AUSA) vacancies. Instead, applicants must apply for a specific position when a vacancy announcement is posted by this Office on the U.S. Department of Justice website at www.usdoj.gov/oarm/attvacancies.html.
Interviews are scheduled with qualified candidates when vacancies become available. The United States Attorney's Office seeks highly qualified applicants with extensive litigation experience, strong writing skills and excellent credentials. Exceptional lawyers who are not members of the California bar will be considered, but District Court rules require that all attorneys appearing before the Court take and pass the next available California bar examination. Less experienced applicants may wish to consider two-year term positions described below.
Two-Year Term AUSA Positions
The United States Attorney's Office hires lawyers for salaried two-year term positions if they have outstanding academic credentials and at least one year of relevant legal experience. Qualifying legal experience can include work as a judicial law clerk in either federal or state court and/or litigation experience in either the private or public sector. Those appointed to two-year term positions will be assigned to the Office's General Crimes Section, where they will get intensive courtroom and trial experience in both U.S. Magistrate and District Court handling a large volume of cases. Two-year term AUSAs may apply for a permanent position near the end of their term.
Application Process
When a vacancy announcement is posted by this Office on the U.S. Department of Justice website, applicants should fill out the Southern District of California's application form, and send the application, a cover letter, resume and writing sample to:
Laura E. Duffy
United States Attorney
Southern District of California
880 Front Street, Room 6293
San Diego, CA 92101-8893
Application materials must be postmarked by the deadline listed in the vacancy announcement. Please include the vacancy announcement number in the cover letter when submitting your application materials.
A copy of the application form can be viewed as an attachment to this web-site and may be obtained in Word or WordPerfect format by e-mail request to Nitza.Williamson@usdoj.gov, or by telephone request to Nitza Williamson at (619) 557-6203. Any other inquiries may also be directed to Ms. Williamson.
Viewing Notice:
Portable Document Format (.PDF) files may be viewed with the free Adobe Acrobat Reader
Updated July 23, 2015