Press Release
Undercover Operation Lands Alleged Utah Drug Trafficker Behind Bars
For Immediate Release
U.S. Attorney's Office, District of Utah
Salt Lake City, Utah – A 25-year-old Taylorsville man has been arrested and charged in a federal criminal complaint for possessing with intent to distribute fentanyl to an undercover federal agent.
The United States Attorney's Office for the District of Utah filed the complaint Tuesday, January 31, 2022, charging the defendant, Flavio Cesar Mazariegos Covarrubias with possession of fentanyl with intent to distribute.
According to court documents, the FBI's Wasatch Metro Drug Task Force (WMDTF) initiated a criminal investigation into Covarrubias and a drug trafficking organization that agents believe to be distributing large quantities of narcotics in Utah.  Recently, an undercover agent purchased fentanyl from the defendant which led to his arrest.  Agents located and seized approximately 5,000 blue-colored pills and approximately 40 brightly-colored pills which field-tested positive for fentanyl, a schedule II controlled substance.  Brightly-colored fentanyl pills, like the pills seized from Covarrubias, are also referred to as the common street name "rainbow fentanyl," or "skittles," and look like candy to entice young people.
U.S. Attorney Trina A. Higgins for the District of Utah made the announcement.
Assistant U.S. Attorney, Stephen L. Nelson, for the District of Utah is prosecuting the case.
The FBI is investigating the case.
A criminal complaint is a formal accusation of criminal conduct, not evidence. Defendants are presumed innocent unless and until proven guilty.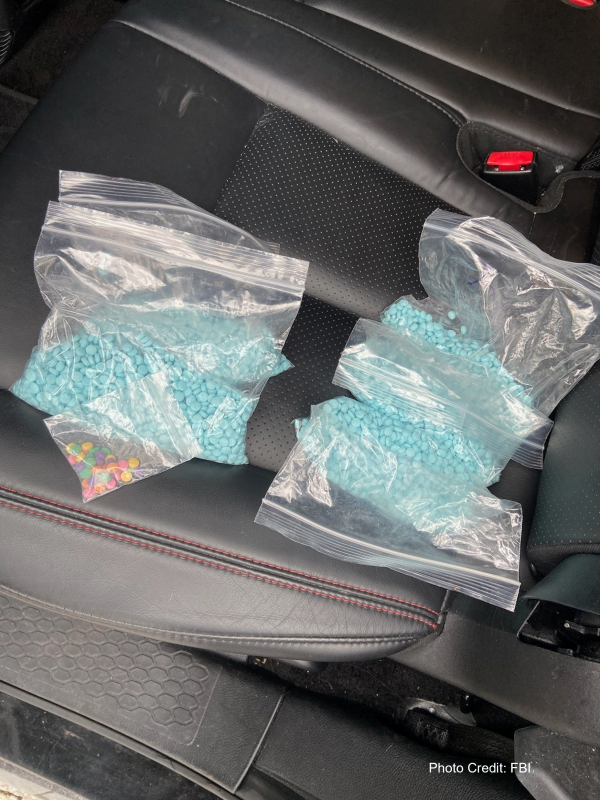 Updated February 3, 2023
---
Release Number:
23-07