Victim Witness Assistance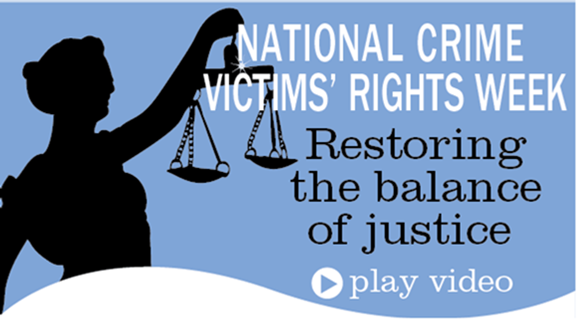 The Victim-Witness Unit of the U.S. Attorney's Office for the Western District of Kentucky is committed to ensuring that victims of federal crimes prosecuted by our office are treated with fairness and with respect for their dignity and privacy, in addition to making sure victims receive the rights and services to which they are entitled to under federal law.
The following services are provided to all victims of federal crimes:
Reasonable protection from the accused
Information regarding the criminal justice system and the Victim Notification System (VNS)
notifications through VNS regarding the status of the case
Assistance with transportation, parking, childcare, translators and other services to assist individuals with appearing for court proceedings
Referrals for emergency medical and social services
Information about public or private programs available to provide counseling, treatment, and other support
Information on the availability of any restitution or other financial relief including the Kentucky Crime Victims Compensation fund
A separate waiting area removed from and out of sight and hearing of the defendant and defense witness during court proceedings
Return of any property that is held as evidence by law enforcement authorities
Notification to employers and creditors if co-operation with the investigation/prosecution causes a victim to be absent from work or affects a victims' ability to make timely payments
In addition to the services that are provided to all victims of federal crimes, if you are a victim of a federal crime that has been charged in federal court and were directly and proximately harmed as a result of the crime, under the Crime Victims' Rights Act (18 U.S.C. § 3771), you have court enforceable rights. Click here to view those rights.
If you believe an employee of the United States' Attorney's Office failed to provide you with one or more of your rights, as provided by the Crime Victims' Rights Act, you may file an administrative complaint. A copy of the complaint form is below. For more information, you can go to the website for the Office of the Victims' Rights Ombudsman.
Administrative Complaint Form:      
English Version
Spanish Version
US v. Maike, et al.
Information regarding the US v. Maike case can be found here. US v. Maike, et al.
Witnesses
If you are required to testify as a witness in a trial or other proceeding, you will receive a subpoena telling you when and where you will need to appear. A subpoena is a formal court order so there are serious penalties for disobeying it. If you know in advance that something might keep you from attending a required court appearance, contact our office immediately so that an attempt may be made to adjust the schedule. However, scheduling is at the discretion of the court and sometimes cannot be changed. If you have any questions or need assistance regarding your travel to Court, please contact the Victim-Witness Unit immediately.
You can click here to review some of the frequently asked questions/general information for witnesses or click here to view our tips for testifying.
Contact Information
United States Attorney's Office
Western District of Kentucky
Attn: Victim-Witness Unit
717 W Broadway
Louisville, KY 40202
(502)582-5911
email: usakyw.vwu@usdoj.gov
 
Updated January 6, 2023