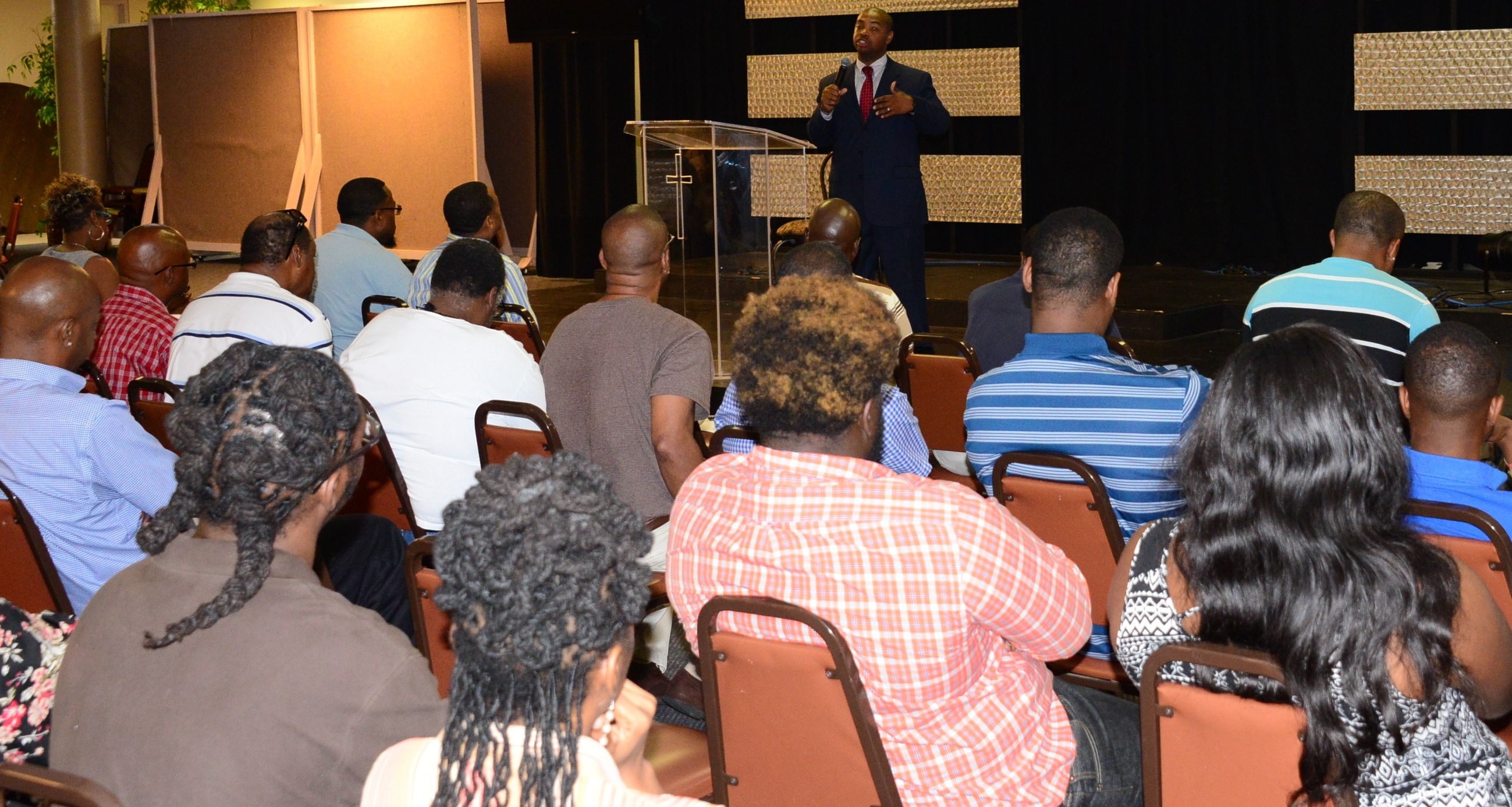 EAUSA David Biggers spoke to formerly incarcerated individuals about the importance of properly branding themselves during Greater Imani Church and Circle of Life Transformation Center's "Career Preparation Day." The event took place at Greater Imani Church, the Cathedral of Faith.
Aside from Mr. Biggers' presentation on branding, there were sessions provided on filling out applications, interview preparation, resume writing, dressing appropriately, and conflict resolution. Mock interviews were also conducted during the Career Preparation Day.
In addition to the U.S. Attorney's Office, other agencies in attendance were YWCA Greater Memphis, Empowerment Services, Lucinda's Care Services, Shelby County Division, and Human Resource Managers.  
Updated June 22, 2016