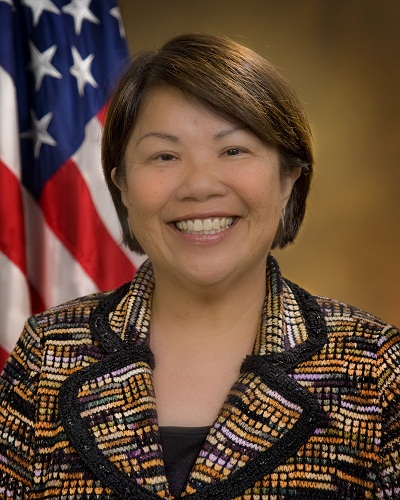 Florence T. Nakakuni has been the United States Attorney for the District of Hawaii since September 30, 2009.
Ms. Nakakuni has been employed by the United States Attorney's Office in Hawaii as an Assistant U.S. Attorney since 1985, and she most recently had served as the Chief of the Organized Crime and Narcotics Section, Criminal Division, for the past four years prior to her appointment as U.S. Attorney.
Ms. Nakakuni was previously employed as counsel at the Navy Office of General Counsel, Pearl Harbor, and as an attorney-advisor at the Office of Information and Privacy Appeals, U.S. Department of Justice. She has also been a law clerk for Associate Justice Thomas Ogata of the Hawaii Supreme Court.
Ms. Nakakuni has been a member of the Hawaii bar since 1978. She graduated from the University of Hawaii-Manoa in 1975, and the University of Hawaii William S. Richardson School of Law in 1978.
Updated September 18, 2015