[As previously published by the Miami Herald.]
Don't wait to have 'The Talk' with your kids about prescription drug abuse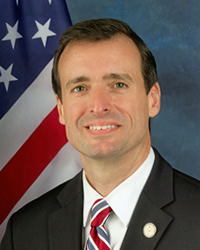 By Wilfredo A. Ferrer
The Talk has traditionally been a conversation between a parent and teenager about either the dangers of underage drinking or acting responsibly when hormones kick in for the first time. For families, these discussions are extremely important. However, any adolescent teaching moment these days must also include an open and honest exchange about the dangers of prescription drug abuse.
Just take these very sobering statistics into consideration. Drug overdose deaths among teens 15 to 19 years old rose 91 percent in the past decade. And the vast majority of these deaths are because every day, 2,000 teens in this country are using prescription drugs for the first time for the sole purpose of getting high.
The year 2009 marked the first year that, overall, more people in the United States died from drug overdoses than from automobile accidents. And this happened primarily because our nation is abusing prescription drugs at unprecedented levels. In fact, more people abuse prescription drugs than the number of people who use cocaine, methamphetamine, and heroin combined.
According to recent estimates, Florida prescribes 10 times more oxycodone pills than all other states combined. Put another way, 85 percent of oxy pills sold in the U.S. are sold in Florida. The 2010 Florida Medical Examiner's Commission Report detailed that deaths caused by oxycodone alone or in combination with other drugs shot up 28 percent. In only two counties within the Southern District of Florida, 200 people died from oxycodone abuse in 2010. Seven Floridians die each day from overdoses of oxycodone.
From 2006 to 2010, the number of overdoses from oxycodone more than doubled statewide — up to 1,516 deaths. Total prescription drug deaths in Florida in 2010 went up to 2,284 deaths.
To combat this homegrown epidemic, in the past year, the U.S. Attorney's Office for the Southern District of Florida has charged almost 100 defendants, including clinic owners, clinic operators, doctors, and recruiters for their participation in this drug trafficking activity. Most recently, we have begun to charge pharmacies and pharmacists who help these clinics and doctors push their drugs.
Although successful prosecutions are one of the many tools the U.S. Attorney's Office can use to combat drug distribution and overdose, research has always shown that the most successful way to prevent drug overdose is to prevent drug use in the first place. To help parents find the resources they need to have "The Talk" with their kids before they even think about abusing drugs, the U.S. Attorneys' Community has teamed up with the Partnership at Drugfree.org to educate our citizens about the dangers that lurk in medicine cabinets across the country.
This week, the Partnership began its multi-year Medicine Abuse Project campaign to help bring much needed attention to this epidemic and to educate the public about the dangers of abusing prescription and over-the-counter medicines. As their partner in this initiative, we will also be helping to promote the Drug Enforcement Administration's fifth National Prescription Drug Take Back Day this Saturday, Sept. 29, when citizens can turn in their unwanted and expired medicines in a safe and responsible manner. The DEA and its partners have collected over 1.5 million pounds, or 774 tons, of prescription drugs in the last four previous Take-Back Days.
The expression: "It's never too late to have the talk" doesn't apply when it comes to talking to your children about prescription drug abuse. If you are a parent like me, and you are ready to have "the talk" with your son or daughter, it's important that you have the best resources available to make this an educational and informative discussion. Go to drugfree.org for helpful tools and more information.
Updated November 18, 2014