by Joyce White Vance
U.S. Attorney for the Northern District of Alabama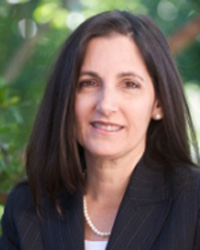 Today's high-tech environment constantly presents new challenges to law enforcement as cyber criminals exploit computers and the Internet to threaten banking, financial and other critical infrastructure. This ever-evolving criminal conduct has to be addressed by providing training in cyber investigative techniques and by sharing current expertise. The United States Secret Service is working to meet that need through the National Computer Forensics Institute (NCFI) located in Hoover, a suburb of Birmingham, in the Northern District of Alabama.
The NCFI is a federally funded training center. Its mandate is to provide state and local law enforcement officers, prosecutors and judges from across the nation with free, comprehensive education on cybercrime trends, investigative methods, and prosecutorial challenges. The training model is based upon the Secret Service's cyber investigative strategy, which relies on partnering with and sharing information among academia, private industry, law enforcement and legal communities to combat the threat of cybercrime. Alumni of the NCFI return to their respective communities and apply their newly acquired investigative skills to investigate crimes perpetrated and documented on a computer or other similar electronic device. NCFI graduates report they have solved crimes including child exploitation, financial crimes and murders using techniques learned. Additionally, these graduates often participate in the Secret Service's Electronic Crimes Task Force Program. State and local law enforcement graduates work alongside other federal agencies and private sector entities to combat the systemic flood of cyber-related crimes targeting both private citizens and our nation's financial infrastructure.
The forensic institute was established in 2007 through a partnership of the Department of Homeland Security, the United States Secret Service, the Alabama District Attorneys Association, the State of Alabama, and the City of Hoover. The state-of-the-art facility provides law enforcement officers the training necessary to conduct basic electronic crimes investigations, respond to network intrusion incidents, and conduct computer forensics examinations.
Prosecutors and judges receive separate instruction in a course entitled, "Computer Forensics in Court." This tailored course addresses computer and networking technology to help prosecutors handle criminal cases involving digital evidence. It provides judges with guidance in presiding over technology cases.
Since the NCFI opened on May 19, 2008, it has trained 1,300 students. Those students have come from all 50 states, Washington, D.C., and the territories of Guam and Puerto Rico.
The NCFI is an invaluable and innovative facility that substantially enhances law enforcement efforts to suppress the continually evolving and increasing number of electronic crime cases affecting communities nationwide. We are proud to have the institute, and the partnership that created it, in the Northern District of Alabama and hope to see its offerings and range of students expand.
Updated July 8, 2015