Financial Crimes on Main Street are as Devastating as Those on Wall Street
by Benjamin B. Wagner,
Former U.S. Attorney for the Eastern District of California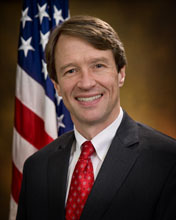 The crimes of Bernie Madoff, Raj Rajaratnam, and other titans of Wall Street have received national attention, and appropriately so. Assistant U.S. Attorneys in New York City and other major money-center cities have been aggressively pursuing financial crimes within the highest levels of the financial industry. But there has also been a surge of Ponzi schemes and other investment frauds in smaller cities and towns around the country.
In times of economic strain, larger numbers of investment frauds are exposed. One reason is that some investment programs which were not started as fraud schemes morph into Ponzi schemes as markets decline. When securities and real estate markets turn south, large numbers of investment programs incur substantial losses. Some investment managers fail to acknowledge reality, and turn to misleading their clients in an effort to keep their enterprises afloat. From there, it is a short step to recruiting new investments with lies, and dipping into investor funds for personal use.
Another reason that Ponzi schemes are exposed during difficult economic times relates to the nature of the schemes themselves. When investor money is lost, either through market reverses or simple theft, the scammers can pay prior investors only with the funds brought in by new investors. In hard economic times, as investors retrench and are more likely to resist the entreaties of smooth-talking fraudsters, the flow of new money dries up, and true Ponzi schemes come crashing down.
Federal prosecutors in many districts have been working closely with the FBI, IRS, and other agencies to expose and prosecute these crimes. In late September, a Michigan man named Alan James Watson pleaded guilty in the Eastern District of Virginia of defrauding more than 750 victims of approximately $40 million. After losing millions in high-risk investments, he kept the scheme going by sending false monthly account statements to his victims. Last month in the Eastern District of New York, Nicholas Cosmo, a Long Island man, was sentenced to 25 years in prison for stealing over $195 million from 4,000 investor victims. Also last month, in the Northern District of New York, Christopher Bass, from the Albany area, was sentenced to more than 12 years in prison for perpetrating a Ponzi scheme that fleeced approximately 300 investors of $5.3 million.
In my own district, the Eastern District of California, we took action in a number of investment fraud prosecutions in recent months. In August, Gary Bradford of Sacramento pleaded guilty to defrauding people who put $2.2 million into his investment clubs, and in another case Luis Fernandez of Folsom was sentenced to nearly five years in prison for defrauding over 50 investors of $2 million. In September, four Sacramento men were charged with defrauding 180 members of the investment clubs they managed, causing losses of approximately $26 million. That same month, in three other cases, a Folsom man was charged with a securities fraud scheme that cost investors over $6.5 million, a Visalia man was sentenced to nine and a half years in prison for selling fraudulent real estate investment trusts, with $2 million in losses to victims, and a Fresno man was charged with defrauding investors of nearly $3 million. Last month, Collins Christensen, a Sacramento businessman, was sentenced to five years in prison after pleading guilty to defrauding investors of nearly $1 million.
The Ponzi schemes and similar investment frauds that have recently been prosecuted in the Eastern District of California and in many other districts are smaller in scope that Madoff's massive scheme, of course, but are no less devastating to their victims. In fact, because many of the victims of these smaller frauds are middle class investors who can ill afford to lose their savings, the direct and personal impact of these crimes on the victims can be greater than those in larger cases involving wealthy or institutional investors. In many investment fraud cases, victim investors are seduced into turning over their life savings, their college tuition funds, their retirement accounts, and even refinancing their homes in order to turn the equity over to the fraudsters. These victims tell heart-rending stories of financial ruin: college plans cancelled, dreams of retirement extinguished, the loss of a home that had been in the family for generations. Some elderly victims lose the funds they need to pay for critical health care in their declining years. The effects of these crimes are far reaching, often plunging victims into poverty, destroying marriages, and causing deep psychological wounds. Moreover, because most investors in such fraud schemes had a personal, face-to-face relationship with the fraudster, the sense of betrayal and personal victimization is often deeper than in financial crimes occurring among major players in the industry.
Combating investment fraud schemes is one of the highest priorities of the U.S. Department of Justice, and the offices of the United States Attorneys are in the forefront of that effort. The Securities Fraud Working Group of the President's Financial Fraud Enforcement Task Force, which is co-chaired by a United States Attorney, is working with the FBI, IRS, SEC, CFTC, FTC, and many other relevant agencies to identify, investigate, and prosecute investment frauds nationwide. Since 2009, the Department has authorized 94 new Assistant U.S. Attorney positions, both criminal prosecutors and civil litigators, to combat financial fraud in districts all across the country. In every U.S. Attorney's Office, the old position of corporate fraud coordinator has been redefined as financial fraud enforcement coordinator, to reflect a renewed emphasis on investment frauds and mortgage frauds that impact Main Street as well as Wall Street.
These steps are having an impact. Between fiscal year 2008 and fiscal year 2011, the numbers of defendants prosecuted by the U.S. Attorneys' Offices for securities fraud and other financial fraud offenses have increased dramatically each year. More prosecutions of defendants also mean more restitution orders for victims and more forfeiture of ill-gotten gains.
While bringing fraudsters to justice is critical, preventing them from ruining the lives of their victims before the crime is committed is far better. The Department of Justice is also working with other agencies to help raise awareness and educate potential victims about investment frauds.
Fraudsters understand that engendering trust is a necessary precondition to separating a victim from his or her money. For this reason, many investment fraudsters market their schemes to people who share their church, religious denomination, immigrant community, or socio-economic or linguistic group. Such schemes, commonly called "affinity frauds", depend on the natural trust that many people feel for persons in their own community. Raising awareness about investment fraud schemes and how they are often marketed is critical to protecting the public. The SEC, FBI, Treasury Department, and many other agencies have websites devoted to identifying fraud schemes and protecting potential victims. Links to all of their websites can be found on the Financial Fraud Enforcement Task Force's website at www.Stopfraud.gov.
Updated August 22, 2016