Indian Country is not a Safe Haven for Drug Dealers
by Mark F. Green, U.S. Attorney for the Eastern District of Oklahoma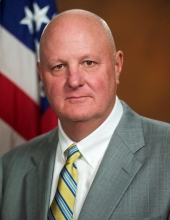 The issue of illegal substance abuse and prescription drug abuse is significant to American Indian and Alaska Native communities. Of particular importance in this area is the ability to prosecute criminal organizations involved in drug trafficking in Indian Country. In Oklahoma, where Indian Country is not defined by specific geographic boundaries but is a patchwork of split ownerships which may be determined by the heritage of the owner, the effort to pursue broad drug conspiracies becomes particularly complex.
While state drug agents may be cross-deputized by tribal authorities and vice versa, the ability of the state, local and tribal authorities to pursue organizational prosecution of drug traffickers is often dependent upon a relationship with federal law enforcement agencies. These federal agencies typically are based in metropolitan areas which may be far removed from Indian Country. Such is the case in the Eastern District of Oklahoma

The Eastern District of Oklahoma has maintained a strong commitment to assisting tribal, state and local officers by pairing them with specific Assistant U.S. Attorneys to form case specific, targeted task forces to pursue trafficking organizations. This model has proven successful in dismantling large volume methamphetamine and marijuana trafficking organizations in a number of rural communities.
Many of the trafficking organizations that have been dismantled used Indian Country as a barrier to state and local jurisdiction, exploiting it as a safe environment to carry out wholesale processing and sales of illegal drugs–often using common areas of Native American gaming facilities as points of sale. The facilities have then been used as money laundering centers where large amounts of cash are converted to purported casino "winnings." When this happens, violence and intimidation become common place and the quality of life for native populations is adversely affected.
The Eastern District of Oklahoma will continue to focus its drug prosecution resources on these organizations that exploit the unique jurisdictional issues of Indian Country in Oklahoma. We will remain committed to weeding out these organizations that prey upon native populations as we strive to work with tribal members to create a healthier and safer environment in Eastern Oklahoma.
For additional information about our efforts to fight drug trafficking, please read the recent press release from the DEA on a year-long methamphetamine investigation centered in Adair County and the Cherokee Nation.
Updated July 8, 2015