Indian Country Central Violations Bureau Docket
Sanford C. Coats, United States Attorney for the Western District of Oklahoma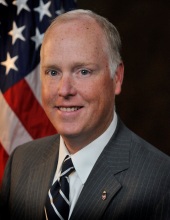 In the late 1990s, Western District of Oklahoma Assistant U.S. Attorney and Tribal Liaison Arvo Q. Mikkanen recognized a significant gap in criminal law enforcement in Indian Country.  On most tribal lands in Western Oklahoma, non-Indians could commit misdemeanor crimes against the persons or property of Indians virtually without consequence.  Additionally, many violators escaped prosecution for minor crimes, such as simple drug possession or small embezzlements that occurred at tribal gaming facilities.  Tribal courts could not prosecute these crimes and, although jurisdiction existed in state court for many such crimes, few if any district attorneys filed misdemeanor charges for offenses occurring in Indian Country.  Mr. Mikkanen realized that, while the federal government has always had jurisdiction over these offenses, there was no specific, streamlined procedure for prosecuting misdemeanor crimes in Indian Country or for trying those cases.  Something had to be done.
Mr. Mikkanen noted that in other areas of federal jurisdiction – military instillations, national parks and Veteran Affairs hospitals – there was a monthly Central Violations Bureau (CVB) docket at which misdemeanor infractions were adjudicated. So, after Mr. Mikkanen decided there should be a CVB docket for Indian Country, and he worked with our Magistrate Judges to create one, the Western District of Oklahoma has a CVB docket that is still going strong more than ten years later.
In addition to handling misdemeanor offenses committed by non-Indians against the person or property of an Indian, certain other general federal misdemeanor offenses, such as hunting and fishing violations, minor thefts of tribal property, and possession of small quantities of drugs, may be prosecuted regardless of the defendant's status.  The CVB docket also provides an alternative for tribal prosecutions in certain situations, such as when prosecution by the Tribe could be difficult due to tribal politics or the location of evidence.  In fact,  prosecutors in the Western District of Oklahoma have used the Indian Country CVB docket to file misdemeanor informations(1).  The system was quickly adopted and has worked smoothly from the start because the court is accustomed to adjudicating these types of misdemeanor cases.  This docket successfully filled the gap that Mr. Mikkanen identified.
The cases on the docket proceed in the same manner as any other CVB violation.  When there is probable cause to believe a violation has occurred, a trained and sworn officer issues a CVB violation notice – a ticket – to the individual. This ticket informs the person of the charged violation and of his or her court date (in the Western District of Oklahoma it is the third Thursday of each month in federal court in Oklahoma City).  This way, an officer charges the individual by issuing the CVB violation notice before that individual leaves Indian Country and he or she is aware of the court date immediately.
This procedure, established by the CVB for issuance of a violation notice, provides an alternative method for handling petty offense and misdemeanor cases -- a method which is usually more convenient for the officer, the defendant, and the court.  However, issuance of a violation notice does not preclude the officer from requesting the filing of a complaint against the defendant, should the circumstances warrant.  All violation notices are ultimately processed through the United States Central Violations Bureau in San Antonio, Texas.  Prior to each docket, both the U.S. Magistrate Judge and the Assistant U.S. Attorney receive a copy of that month's docket.
There are a few pre-requisites for the use of violation notices in the federal prosecution of non-Indian misdemeanors by non-Indians in Indian Country:
First, to obtain jurisdiction over non-Indians in Indian Country for misdemeanor offenses, law enforcement officers who issue federal misdemeanor notice tickets must have federal authority.   Only federal officers, either Bureau of Indian Affairs (BIA) law enforcement officers or tribal law enforcement officers who carry BIA special law enforcement commissions (SLECs), may issue federal violation notice tickets to offenders.  Consequently, tribes must seek SLECs for their tribal law enforcement officers


Second, Tribes must have a "location code" and seek and receive authorization from the federal CVB to process violation notices.  The location code is necessary for the completion of the violation notice.


Third, the  U.S. Magistrate Judge should schedule for hearing such cases and agree to establish a regular docket for Indian Country misdemeanor offenses.(2)
This Indian Country CVB docket enhances our ability to provide justice in an even, efficient, meaningful, and coordinated manner.  It is another tool we have successfully used to protect the persons and property in Indian Country.  This docket helps avoid the perception that tribal land and gaming facilities are safe havens in which people can commit misdemeanor crimes with impunity.
(1) Informations are documents filed in court by which federal prosecutors can charge defendants without seeking a grand jury indictment.
(2) This District decided against establishing a collateral forfeiture schedule like those in place for offenses from other federal enclaves.  Our office felt that payment of a collateral forfeiture civil fine was inappropriate for Indian Country offenses such as minor assaults or drug possession cases.  Thus, all offenders in the Western District of Oklahoma are required to appear in court.
Updated July 8, 2015