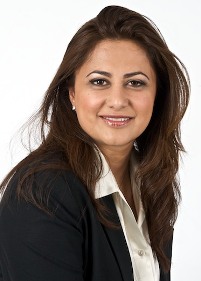 by Krishna Patel
Assistant U.S. Attorney
U.S. Attorney's Office, District of Connecticut
Douglas Perlitz, a former Connecticut resident who founded a charitable organization and boarding school for homeless boys in Haiti, was investigated and prosecuted for having sexually abused at least 18 Haitian children in his care. The U.S. Attorney's Office for the District of Connecticut and the Department of Homeland Security (DHS) opened the investigation after Haitian authorities, with support and financial backing from the United Nations in Haiti, had conducted an initial investigation into the suspected abuse, but did not have the resources to fully investigate and prosecute Perlitz in Haiti.
In 1997, Perlitz obtained a grant from the Order of Malta, and founded "Project Pierre Toussaint" (PPT), a boys school in Cap-Haitien, Haiti, as well as "The Haiti Fund." The Haiti Fund and its board of directors were based in Connecticut, and oversaw significant fundraising efforts on behalf of PPT. PPT provided services to children of all ages, most of whom were impoverished street children, and the youngest of whom were only six-years-old. PPT provided food, shelter, and clothing to meet the children's most basic needs, and also provided classroom instruction.
From approximately 1998 through 2008, Perlitz sexually abused at least 18 of the minor children in his care. Perlitz engaged in predatory grooming techniques and abused his position as the director of PPT by persuading the children to comply with sex acts in exchange for food, shelter, and other benefits, including cash, cell phones, electronics, shoes and clothes. Children who refused to submit to Perlitz's sexual desires were ostracized, threatened with removal from the school, or were actually returned to the streets to live as homeless children. The abuse came to light only after some victims summoned the strength to speak out, by painting graffiti about the abuse on the project's walls and appearing anonymously on a local radio show. As Perlitz and his supporters maintained control over almost every aspect of the project, initial internal investigations by the board were fruitless, but certain board members came forward and reported the allegations to law enforcement.
After realizing that Perlitz would not be prosecuted in Haiti, an intense and lengthy federal grand jury investigation was conducted in Connecticut. Tip lines were established at the United States Embassy in Haiti and in the United States, and individuals called in with information. Attorneys and investigators traveled to Haiti several times to conduct interviews of victims and witnesses, including videotaped child forensic interviews with the child victims in their native Creole. Based on the investigation, Perlitz was indicted on multiple charges of intending to travel to Haiti to engage in the sexual exploitation of children, and traveling to Haiti and sexually exploiting children there. On July 18, 2010, Perlitz pled guilty in Connecticut, admitting that he sexually abused at least eight children.

Extraordinary efforts were made to arrange for ten Haitian witnesses, including six victims, to speak at Perlitz's sentencing. The sheer logistics that went into ensuring the appearance of these witnesses – many of whom had never traveled outside of Haiti and had no travel documents – cannot be understated. Moreover, these efforts took place at the peak of the rioting, violence, and political unrest occurring in Haiti in late 2010. Indeed, in November 2010, the victims and witnesses spent ten hours making a trip from Cap-Haitien to Port-au-Prince to obtain travel documents, and did so by walking and traveling on motorcycles, while attempting to avoid insurgents threatening passengers in vehicles. An earlier trip was aborted when insurgents with machetes threatened them. The week prior to the sentencing, the United States Embassy in Haiti was shut down due to widespread rioting and violence.
Preparation for the sentencing involved considerable interaction with the victims and extensive assistance from the U.S. Attorney's Office victim-witness coordinators and Creole interpreters. Local charitable organizations held church services, contributed winter clothing, and provided other assistance to help the victims adjust for their court appearances in Connecticut. At an emotional seven-hour sentencing proceeding before a packed courtroom, several of the victims in the case – who had been struggling for their young voices to be heard since first rising up and coming forward in 2007 – addressed the court in person. Perlitz's victims painfully recounted the abuse they had suffered and how they were forced to relent, or be thrown back out on the street.
Haitian nationals who worked at PPT tearfully recounted how their efforts to report and stop the abuse had initially failed. Perlitz also spoke, and directly addressed his victims in Creole, but the court agreed with the government that what he said was too little, too late. The court found that Perlitz had abused at least eight additional children and granted the government's motion for an upward departure from the applicable Sentencing Guidelines, sentencing Perlitz to 19½ years in prison. In sentencing the defendant, the court noted that "survivors of sexual abuse have unique, long-lasting, permanent injuries – for these boys, that's on top of being poor, hungry and homeless in Haiti." The court described Perlitz's conduct as a "horrific crime" and noted that "in a country that's very hard to live in, [Perlitz] took away the childhood they were never able to have."
On July 15, 2011, the court entered a restitution order, requiring that $48,879.29 in remaining assets, which Perlitz had deposited with the court, be distributed pro rata to the 16 victims identified at the sentencing in the case. The court ordered that: (1) the clerk's office issue 16 separate $1,000 checks to each victim; (2) the DHS case agent take the checks to Haiti and assist the 16 victims in opening individual bank accounts; and, (3) the clerk's office thereafter wire pro rata transfers of approximately $1,000 to each of the 16 accounts on two subsequent occasions – seven months and fourteen months, respectively, after the bank accounts were opened, and the initial deposits were made.
During the week of July 27, 2011, DHS special agents traveled to Cap-Haitien, Haiti to execute the court's restitution order. The agents met personally with each victim and assisted them in opening accounts and depositing $1,000 for each victim at a bank in Cap-Haitien, Haiti. Although $3,000 in restitution per victim may seem insignificant by our standards, it is a potentially life-changing amount for a homeless, socio-economically challenged young man in Haiti. Remarkably, several of the victims, who have already demonstrated tremendous courage by coming forward and speaking publicly about the abuse they suffered, showed continuing character by offering to share their restitution with others believed to have been abused by Perlitz. Further, when the victims became aware that the agents were returning to Cap-Haitien, they pooled together the little money they had and made a plaque (pictured above), which they presented to the case agent.
Above all, the Perlitz prosecution was a vindication for the minor victims, who summoned extraordinary strength and courage to come forward and speak out about the abuse they suffered, not only to prevent their own further abuse, but also to protect other children from harm. When they came forward, Perlitz and some of his supporters ensured that the school closed so that these and many other children again became homeless and potentially silent. On December 21, 2010, at sentencing, the victims saw truth and justice prevail. For most, if not all, of the victims, the judgment in this case was perhaps the first and only government action of fairness and justice they have ever experienced. Their joy on that day was overwhelming.
Updated July 8, 2015