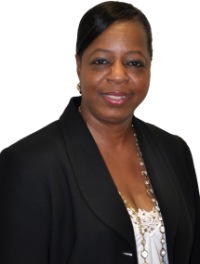 by Clearetha Wright
Victim-Witness Coordinator
U.S. Attorney's Office, Southern District of Florida
The United States Attorney's Office for the Southern District of Florida is dedicated to achieving high-quality results in aiding victims of federal crimes.  On October 30, 2008, a federal jury convicted the son of the former president of Liberia of torturing suspected opponents of his father's government.  The bold and brash defendant, Roy M. Belfast Jr., who was known in Liberia as "Chuckie," commanded a military unit called the Demon Forces.  Belfast and his associates committed forms of torture, including burning victims with molten plastic, lit cigarettes, scalding water, candle wax and an iron; severely beating victims with firearms; cutting and stabbing victims; and shocking victims with an electric device.  It was the first case brought under a 1994 law that makes it a crime for United States citizens to commit torture overseas.    Belfast was sentenced to 97 years in prison.
The victim assistance rendered by the United States Attorney's Office Victim-Witness Unit in this case was complex.  Not only did the victims travel across the globe, including from Liberia, Europe, and Canada to testify, but the following victim-witness services were necessary during case:
obtaining clearances from the Department's Office of International Affairs for ten international witnesses;
working with U.S. Immigration and Customs Enforcement to process Significant Public Benefit parole applications for each victim;
requesting embassy assistance for the issuance of travel documents for the victim-witnesses;
processing an Invitational Travel Request;
assisting with travel arrangements;
helping secure corporate housing beyond the courthouse district that would provide a more inviting environment for international  travelers and offer amenities relating to their culture;
securing cash advances for indigent status witnesses and final witness payments before their return home;
incurring  additional  expenses for lodging and food due to a one-week delay in trial after the victims arrived;
obtaining Air Ambulance transportation for a victim from a distant state who was suffering from two broken legs and providing local transportation for the victim once the victim arrived;
assisting with an emergency room visit by one international victim who experienced respiratory problems; and
expending Emergency Witness Assistant Program funds to address security concerns of the victim-witnesses upon their return.
The level of devotion and compassion demonstrated by the trial team, law enforcement agencies, and the victim-witness staff towards the victims was remarkable.
This case sent a clear and strong message that the federal government is vigilant in seeking justice for those whose human rights have been violated.  A common sentiment of the victims and witnesses was their gratitude toward the United States for bringing this case and fighting for justice when no one else would.   A victim's brother said the day of the guilty verdict was the happiest day of his life. He also stated, "The atmosphere in Monrovia after the verdict was one of jubilation and everyone was celebrating on the streets because of the outcome."  The victim who was transported by air ambulance said that after six years, he will now be able to sleep at night. These statements are a testament to the importance of standing up for victims' rights.
Updated July 8, 2015