The Justice Department's Anti-Violence Strategy is a critical initiative being developed and led by an outstanding network of U.S. Attorneys. The strategy assigns to each U.S. Attorney the responsibility of working with state and local officials to devise place-based anti-violence strategies in communities with the greatest need of anti-violence solutions. As a part of this effort, the U.S. Attorney serves not only a leader, but as a coordinator of sorts, who is responsible for identifying violent crime "hot spots" and working closely with state and local law enforcement, prosecutors, and other officials, as well as community stakeholders, to devise comprehensive solutions. The strategy is designed to be flexible and its implementation will vary according to the unique issues and needs of each community. Its ultimate goal, however, is the same across the country: to reduce and prevent violent crime with a focus on three key areas: enforcement, prevention, and reentry—the "three-legged stool" of violence prevention.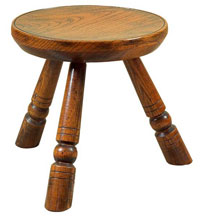 Enforcement
The central mission of the prosecutors in the Department of Justice is the enforcement of federal criminal statutes against the most dangerous offenders.  This includes the enforcement of laws which punish gun offenses, gang activity, drug-related and other acts of violence as well as the identification, apprehension, and removal of violent criminals from our streets.
Enforcement activity is aimed at individuals and communities identified as priorities in affected regions.  This strategy requires U.S. Attorneys to specifically identify "hot spots" in which violence thrives and ensure enforcement resources are directed at the most persistent violent crime problems and the most dangerous communities.
Prevention
In addition to targeting the most violent criminals with apprehension and incarceration, this initiative also supports organizations working to empower communities in order to reduce or eliminate the forces, influences, catalysts, and causes that feed violent behavior.
New programs have emerged and continue to provide substantial resources to communities involved in violence prevention.  In the fiscal year 2011, more than $900 million were allocated to support such programs.  This increases the amount of money donated to community-based education and prevention efforts to combat violent crime before it occurs.  Through the Office of Justice Programs, the Office of Community Oriented Policing Services, and the Office of Violence Against Women, the Justice Department provides crucial support to local police and community organizations focused on crime prevention.
The prevention strategy will build on the best thinking and research to effectively address the complex social issues leading to violent crime.  These issues will be addressed through collaborative, multi-strategy responses and partnerships that include law enforcement, social services, schools, community- and faith-based organizations, public health, the business community, and others.  Prevention efforts will exist in conjunction with enforcement activity in communities targeted for increased gun and gang enforcement in order to achieve measurable lasting success.
"Federal prosecutors should see themselves as community problem solvers,
not case processors." - Former Attorney General Eric H. Holder, Jr.
Reentry
The Department has requested funding to implement the recently-passed Second Chance Act.  These grant funds will provide support for programs which offer employment assistance, substance abuse treatment, housing, family programming, mentoring, victims support, and other services that reduce recidivism.  These funds will be awarded to local governments and community organizations that are engaged in evidence-based innovative approaches for reentry support.
Conclusion
For successful implementation of this strategy, U.S. Attorneys will coordinate neighborhood-based responses to violence by identifying and addressing the issues which drive the problem of violence in communities.  Solutions to violent crime will vary in different communities requiring the Justice Department's approach to this problem to be flexible, creative, and adaptable.  With a spectrum of available resources the Department will help direct communities that are suffering from high rates of violent crime through a sequence of identifying neighborhood problems, aligning enforcement activity, and supporting community prevention efforts.
The prioritization of both front and back solutions reflects an acknowledgement that we cannot simply react or respond to violent crime by limiting our actions to the prosecution.  U.S. Attorneys, working closely with state and local counterparts must identify specific community needs and coordinate diverse responses to those needs.  This strategy should serve as a catalyst for invigorated leadership in this area and ultimately make the neighborhoods in our communities safer for the people we serve.
Updated July 9, 2015