Fugitive Safe Surrender is a unique, creative, and highly successful, initiative of the U.S. Marshals Service that encourages persons wanted for non-violent felony or misdemeanor crimes to voluntarily surrender to the law in a faith-based or other neutral setting.
Managed by the U.S. Marshals Service as a community re-entry program for wanted non-violent offenders, Fugitive Safe Surrender offers individuals with felony and misdemeanor warrants the ability to turn themselves in to law enforcement and have their cases adjudicated in a safe and non-violent environment.
The goal of Fugitive Safe Surrender is to reduce the risk to law enforcement officers who pursue fugitives, to the neighborhoods in which they hide, and to the fugitives themselves. Authorized by Congress in July 2006, Fugitive Safe Surrender is believed to be the first program of its kind in the nation.
For more information about Fugitive Safe Surrender, please contact the U.S. Marshals Service National Program Coordinator at (202) 616-1040.  For media inquiries, please contact the Office of Public Affairs at (202) 307-9065.
In the Eastern District of North Carolina: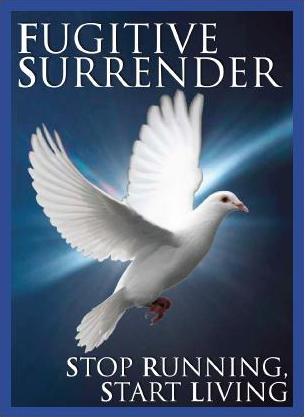 Approximately 120 people turned themselves in as part of a Fugitive Surrender program event on May 14, 2011. On Mother's Day, the Fayetteville Police Department advertised a list of about 1,600 offenders who had outstanding warrants.  They had the chance to turn themselves in on Saturday, May 14, in exchange for magistrates considering a lower bail in some cases. 85 people surrendered during the week leading up to the event and an additional 34 people turned themselves in on Saturday.
A Fayetteville Police Spokesman stated, "Organizers consider the inaugural event a success because it helped more than 90 citizens to stop running, and start living."
Updated December 9, 2014