---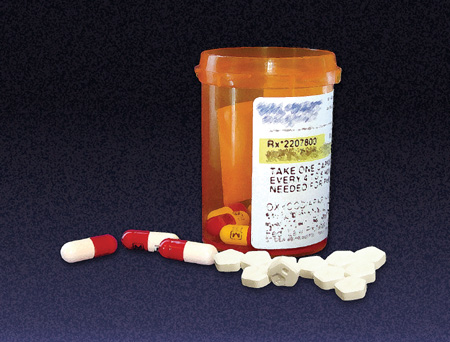 Cover photo NDIC.
Key Findings
Abuse of prescription drugs increased sharply through the 1990s, appears to have stabilized by 2002, and may now be declining. Emergency department mentions of narcotic analgesics increased more than 160 percent from 1995 through 2002, and those of benzodiazepines increased 40 percent during the same period. From 1992 through 2002, treatment admissions for opiates other than heroin increased more than 200 percent.
The availability of pharmaceuticals has increased since the late 1990s when legitimate production of pharmaceuticals increased sharply, making more pharmaceuticals available for illegal diversion.
Pharmaceuticals pose an increasing threat to the United States. National Drug Intelligence Center (NDIC) National Drug Threat Survey (NDTS) data (see text box in Overview section) indicate that the percentage of state and local law enforcement respondents that identify pharmaceuticals as their greatest drug threat increased from 2.4 percent in 2003 to 3.1 percent in 2004.
The threat posed by pharmaceuticals varies by region. Law enforcement agencies in the Northeast, Southeast, and Midwest regions were more likely to identify pharmaceuticals as their greatest drug threat than agencies in the Southwest, Pacific, and West.
---