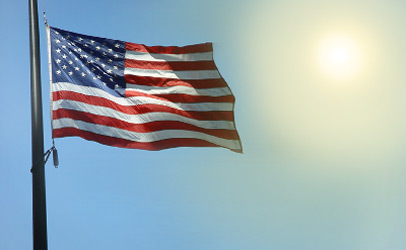 Let Us Help You Protect Your Rights As You Have Protected Ours
The Department of Justice, in partnership with other federal agencies, is committed to enforcing the federal laws that protect the civil rights of servicemembers. The Civil Rights Division protects a servicemember's civilian employment rights by enforcing the Uniformed Services Emplovment and Reemployment Rights Act ("USERRA"), voting rights by enforcing the Uniformed and Overseas Citizen Absentee Voting Act of 1986 ("UOCAVA"), and financial security through the Servicemembers Civil Relief Act ("SCRA").
The employees of the Department of Justice are proud to serve our nation's men and women in uniform. This site provides information on how the Department of Justice and other federal agencies can help, and what servicemembers can do to protect their rights under the law.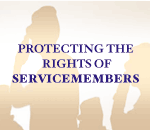 This brochure provides a brief explanation of the civil rights of servicemembers, as well as information about how to learn more or to file a complaint if you believe your rights have been violated.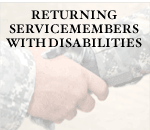 This booklet is designed to provide military service members who have been seriously wounded a basic understanding of their rights under the ADA and where to turn for additional information and assistance.