Our Work
The Justice Department's mission is to uphold the rule of law, keep our country safe, and protect civil rights. Our work across the Department—including all 94 U.S. Attorneys' offices, our law enforcement agencies, grantmaking components and litigating divisions—is guided by these three co-equal priorities. Learn more about what we do below.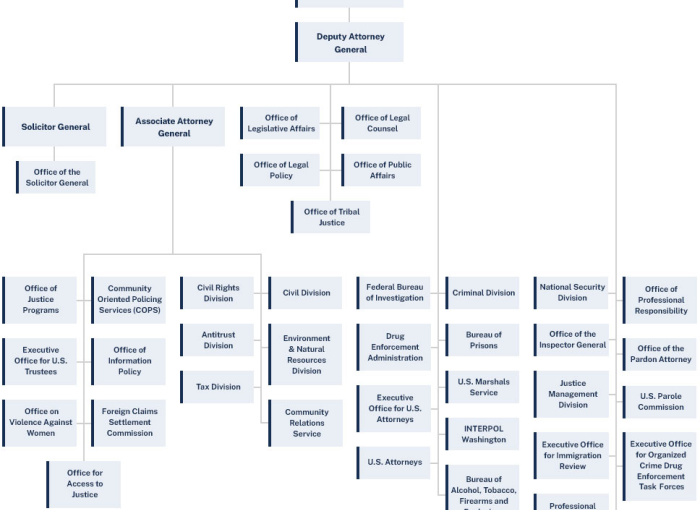 DOJ Components and Agencies
The Department of Justice consists of multiple components and agencies dedicated to upholding our mission.
Subject Matter Areas, Initiatives, and Programs
How We Manage Our Work