U.S. Attorneys
U.S. Attorneys

Monday, June 29, 2015
New Jersey Man Charged with Conspiracy to Provide Material Support to ISIL and Witness Tampering
Alaa Saadeh, 23, of West New York, New Jersey, has been charged by complaint with conspiring with other individuals in New Jersey and New York to provide services and personnel to ISIL, aiding and abetting an attempt to provide services and personnel to ISIL, and attempting to persuade a witness to lie to the FBI.
 

Thursday, June 25, 2015
Three South Florida Defendants Charged in $10 Million Government Fraud Involving Six Miami Low-Income Housing Developments
Three individuals have been charged for fraudulently obtaining federal money and property in connection with the construction of low-income housing developments in Miami-Dade County.
 

Wednesday, June 24, 2015
Alleged Mastermind of Global Cybercrime Campaigns Extradited to the United States to Face Charges
Ercan Findikoglu, a Turkish citizen also known as "Segate," has been charged with organizing three worldwide cyberattacks that inflicted $55 million in losses on the global financial system in a matter of hours.
 

Monday, June 22, 2015
Navajo Man Pleads Guilty to Federal Involuntary Manslaughter and Assault Charges
Joshua Rakestraw, 24, an enrolled member of the Navajo Nation pled guilty to involuntary manslaughter and assault charges. Under the terms of his plea agreement, Rakestraw will be sentenced to 48 months in prison followed by up to three years of supervised release.
U.S. Attorney Spotlight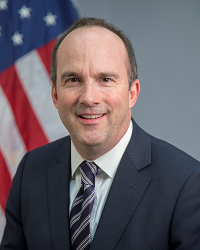 Kelly T. Currie
Eastern District of New York
On April 27, 2015, Kelly T. Currie assumed the position of the acting United States Attorney for the Eastern District of New York. In that capacity, he is responsible for overseeing all federal criminal and civil investigations and cases in Brooklyn, Queens, and Staten Island, as well as Nassau and Suffolk Counties on Long Island.
Melinda Haag
Northern District of California
Melinda Haag is serving as the United States Attorney for the Northern District of California after being nominated for the position by President Barack Obama and unanimously confirmed by the United States Senate in August 2010.