U.S. Attorneys
U.S. Attorneys

Thursday, April 30, 2015
Alabama Police Officer Indicted for Excessive Force in 2011 Arrest
Brett M. Russell, 48, has been indicted for using excessive force during a 2011 arrest. The indictment also charges that Russell obstructed justice by making false statements and concealing information in the incident report he filed on the arrest.
 

Wednesday, April 29, 2015
Three Brothers Plead Guilty to $145 Million Biofuels Fraud Scheme in Indiana
The Ducey brothers have pleaded guilty for their roles in a multi-state scheme to defraud biodiesel buyers and U.S. taxpayers by fraudulently selling biodiesel incentives.
 

Tuesday, April 28, 2015
Tennessee Man Sentenced to Life in Prison in Large Scale Drug Distribution Conspiracy
Demetrius Duncan, aka Whirley, of Clarksville, Tennessee, has been sentenced to life in prison for his role in a large cocaine distribution conspiracy.
 

Monday, April 27, 2015
7-Eleven Franchisee Sentenced to 87 Months in Prison for Wire Fraud, Alien Harboring, and Identity Theft Scheme
Farrukh Baig was sentenced to 87 months in prison following his September 22, 2014, guilty plea to committing wire fraud and concealing and harboring illegal aliens employed at 7-Eleven, Inc. (7-Eleven) franchise stores located throughout Long Island and Virginia.
U.S. Attorney Spotlight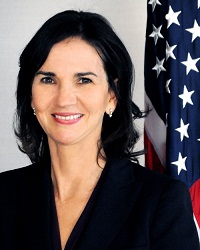 Deirdre Daly
District of Connecticut
Deirdre M. Daly became Acting United States Attorney for the District of Connecticut on May 14, 2013. She had served as First Assistant United States Attorney since July 2010.
Walt Green
Middle District of Louisiana
On March 13, 2014, President Obama nominated Walt Green for the position of United States Attorney for the Middle District of Louisiana. The U.S. Senate unanimously confirmed Mr. Green's nomination on May 1, 2014, and he was sworn in on June 2, 2014.