U.S. Attorneys
U.S. Attorneys

Monday, August 3, 2015
Florida Resident Sentenced for Violations of the Espionage Act and Computer Fraud and Abuse Act
Christopher R. Glenn has been sentenced to 120 months of imprisonment, to be followed by three years of supervised release, following his guilty plea for violations of Title 18, United States Code, Section 793(e), willful retention of classified national defense information under the Espionage Act.
 

Thursday, July 30, 2015
Thirteen U.S. Soldiers Sentenced for Roles in Fraudulent Military Recruiting Bonus Scheme
Thirteen members of the U.S. National Guard Bureau have received their sentences for their roles in wide-ranging bribery and fraud schemes that caused more than $170,000 in losses to the United States. Seven of those members were sentenced this past week in Houston.
 

Tuesday, July 28, 2015
Five Charged with Paying and Accepting Bribes and Gratuities
Federal charges have been filed, by information, against five individuals for paying and accepting bribes and gratuities.

Friday, July 24, 2015
U.S. Service Member Charged with Illegal Retention of Photos Taken Inside Nuclear Sub, Obstructing Justice
Kristian Saucier, of Arlington, Vermont, has been charged with unlawfully retaining photos taken inside restricted areas of a nuclear attack submarine, and obstructing the investigation of this matter.
U.S. Attorney Spotlight
Kenneth A. Polite
Eastern District of Louisiana
On June 27, 2013, President Barack Obama nominated Kenneth Polite, Jr. to become the U.S. Attorney for the Eastern District of Louisiana. On September 17, 2013, the U.S. Senate unanimously confirmed Mr. Polite's nomination, and he was sworn in on September 20, 2013.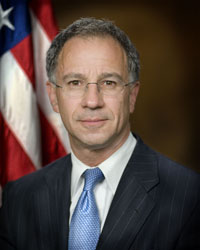 Paul Fishman
District of New Jersey
Paul J. Fishman was nominated by President Barack Obama as the United States Attorney for the District of New Jersey in June 2009; he was confirmed by the U.S. Senate on October 7, 2009 and sworn in on October 14, 2009.