TWO INDICTED ON FEDERAL CHILD ENTICEMENT CHARGES
August 13, 2013
Little Rock - Christopher R. Thyer, United States Attorney for the Eastern District of Arkansas, announced that the Indictments of Kenneth Wayne Thompson, age 21, of Bradford, and Benjamin Cade Vardell, age 19, of Jonesboro were unsealed yesterday after they turned themselves in to the United States Marshal and made their initial appearance before United States Magistrate Judge H. David Young. Thompson and Vardell were each indicted by a federal grand jury August 7, 2013, on one count of enticement of a minor to engage in criminal sexual conduct. Each indictment also includes a forfeiture allegation for their cell phones used in the crime.
On December 21, 2012, Jonesboro Police Department detectives responded to a runaway juvenile call. During the course of that investigation, the detectives were given the juvenile's phone by consent of the mother. Several of the individuals who had contacted the juvenile were interviewed based on the messages they sent to the juvenile. They were subsequently arrested by local police departments resulting in these charges.
If convicted, they face a statutory sentence of not less than 10 to not more than life incarceration and/or $250,000 fine with not less than 5 years up to a lifetime of supervised release. Thompson and Vardell's trials are set for September 16, 2013.
This case was investigated by the Jonesboro Police Department and the United States Secret Service Department. The case is being prosecuted by Assistant United States Attorney Marsha Clevenger.
This case was brought as part of Project Safe Childhood, a nationwide initiative to combat the growing epidemic of child sexual exploitation and abuse launched in May 2006 by the Department of Justice. Led by United States Attorneys' Offices and the Criminal Division's Child Exploitation and Obscenity Section (CEOS), Project Safe Childhood marshals federal, state and local resources to better locate, apprehend and prosecute individuals who exploit children via the Internet, as well as to identify and rescue victims. For more information about Project Safe Childhood, please visit
Christopher R. Thyer
United States Attorney for the Eastern District of Arkansas is pleased to bring you
Offices of the U.S. Attorneys Briefing Room
The Briefing Room highlights the work of the U.S. Attorneys' offices across the country.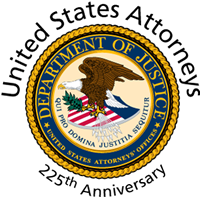 Training and seminars for Federal, State, and Local Law Enforcement Agencies.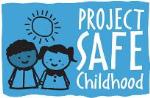 Help us combat the proliferation of sexual exploitation crimes against children.
Our nation-wide commitment to reducing gun crime in America.
Learn about victim notification and rights, witness information, and helpful resources.