PARTNERSHIP PAYS
Federal Forfeiture Nets Large Checks for Local Law Enforcement
February 28, 2013
Little Rock - Christopher R. Thyer, United States Attorney for the Eastern District of Arkansas, and Christopher Henry, Special Agent in Charge, Internal Revenue Service-Criminal Investigation (IRS-CI), recognized Pulaski County Sheriff Doc Holladay and Benton Police Chief Kirk Lane for their partnership in the Financial Crimes Task Force. Since 2011, the Pulaski County Sheriff's Office has received $101,893.24 and the Benton Police Department has received $97,290.02 in shared funds.
"When we put our limited resources together, the partnership benefits are significant," stated Thyer. "In this case, local law enforcement agencies provided the IRS-CI Financial Crimes Task Force with manpower and resources in federal investigations and in return they received greatly needed funds for their agencies. It is a win-win partnership for law enforcement and the communities where we live and work."
IRS-Criminal Investigation agents partner with state and local agencies to investigate various white collar criminal violations. Often, both the criminal and civil investigations conducted have seizure and forfeiture of funds generated from the activities investigated. These funds are returned to the state and local partners to financially assist their agencies in fulfilling their law enforcement missions and in keeping our communities a safe place to live.
First Assistant United States Attorney Patrick C. Harris and Assistant United States Attorney Cameron McCree prosecuted the forfeiture for the United States.
Christopher R. Thyer
United States Attorney for the Eastern District of Arkansas is pleased to bring you
Offices of the U.S. Attorneys Briefing Room
The Briefing Room highlights the work of the U.S. Attorneys' offices across the country.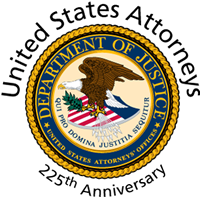 Training and seminars for Federal, State, and Local Law Enforcement Agencies.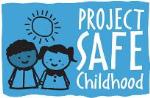 Help us combat the proliferation of sexual exploitation crimes against children.
Our nation-wide commitment to reducing gun crime in America.
Learn about victim notification and rights, witness information, and helpful resources.