FORMER FINANCIAL ADVISOR SENTENCED TO 24 MONTHS IN PRISON ON BANK FRAUD CHARGES
March 25, 2014
Little Rock - Christopher R. Thyer, United States Attorney for the Eastern District of Arkansas, announced today that Christopher Williams of Bryant, Arkansas appeared before United States District Judge Susan Weber Wright to be sentenced for bank fraud. After receiving testimony from the case agent and a letter written on behalf of the elderly lead victim, Judge Wright sentenced Williams to 24 months' imprisonment to be followed by 5 years' of supervised release. Judge Wright also ordered Williams to pay over $200,000 in restitution to the victims of his offense.
A federal grand jury indicted Williams in January 2013 on charges of bank fraud and aggravated identity theft. Williams pled guilty to bank fraud in December 2013. When entering his plea, Williams admitted that after losing his job as a financial adviser at Charles Schwab in June 2012, he reestablished contact with a former client. During visits to the client's Little Rock home, Williams obtained sensitive financial account information that he used to access the client's online account at Bank of America and also deceived the client into signing personal checks made payable to third-party organizations under Williams's control. Williams then used the client's personal identifiers to create an E*TRADE online brokerage account to facilitate the transfer of money out of the client's Bank of America account and opened credit cards in the client's name for Williams's own personal use. The scheme persisted until his arrest in December 2012.
The United States Attorney acknowledges the valuable assistance of Special Agent Charles Briscoe of the Office of the Inspector General for the Social Security Administration, Special Agent Lee Wood of the United States Secret Service, and Special Agent Amy Briscoe of the United States Naval Criminal Investigative Service for their extraordinary work on this investigation. Assistant United States Attorney Alexander D. Morgan prosecuted the case for the United States.
Christopher R. Thyer
United States Attorney for the Eastern District of Arkansas is pleased to bring you
Offices of the U.S. Attorneys Briefing Room
The Briefing Room highlights the work of the U.S. Attorneys' offices across the country.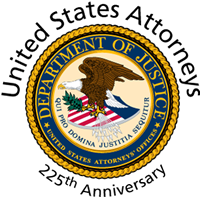 Training and seminars for Federal, State, and Local Law Enforcement Agencies.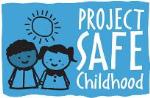 Help us combat the proliferation of sexual exploitation crimes against children.
Our nation-wide commitment to reducing gun crime in America.
Learn about victim notification and rights, witness information, and helpful resources.