Victim Witness Assistance
The United States Attorney's Office for the Southern District of California is committed to ensuring that federal crime victims are afforded all rights to which they are entitled by law. To accomplish this goal, each office in the district has a designated individual to provide victim and witness support. Our role is to prosecute cases fairly and justly. Services provided to crime victims and witnesses by the U.S. Attorney's Office include: notice of case events; information concerning their rights; information about case proceedings and the criminal justice system in general; referrals to medical and/or social service providers; assistance with travel arrangements; and logistical information concerning transportation, parking, child care, etc.
List of enumerated rights for victims established by Congress

Discover national programs that assist crime victims

Information for Victims in Large Cases

Provides case status updates for cases

Learn more about the awarding and collection of restitution

Crime Victims' Rights Ombudsman

Receives and investigates complaints filed by crime victims against DOJ employees

Information for witnesses in federal criminal proceedings

Find answers to the questions we are asked most often from victims and witnesses

Provides information about the criminal justice process and the federal court system

Contact the Victim Witness Coordinator for our district
FIRST AMERICAN LAW CENTER VICTIM RESOURCES
Click HERE for info
Victim Witness
The United States Attorney's Office Victim Witness Assistance Program
Every U.S. Attorney's Office has a Victim/Witness Assistance Program to assist victims of federal crimes. The Program seeks to provide information on rights and services to victims and witnesses of federal crimes, and to encourage the participation of victims in the criminal justice system in accordance with federal law. Federal crimes where assistance can be provided include bank and postal robberies, child pornography, financial crimes such as telemarketing and investment fraud, identity theft, hate crimes, human trafficking, as well as homicides, sexual assaults and child abuse, if the crime occurred on federal land. www.usdoj.gov/crimevictims.htm
Victims' Rights
As a Victim, you have the following rights under Title 18, United States Code, Section 3771:
The right to be reasonably protected from the accused;
The right to reasonable, accurate, and timely notice of any public court proceeding, or any parole proceeding, involving the crime or of any release or escape of the accused;
The right not to be excluded from any such public court proceeding, unless the court, after receiving clear and convincing evidence, determines that testimony by the victim would be materially altered if the victim heard other testimony at that proceeding;
The right to be reasonably heard at any public proceeding in the district court involving release, plea, sentencing, or any parole proceeding;
The reasonable right to confer with the attorney for the Government in the case;
The right to full and timely restitution as provided in law;
The right to proceedings free from unreasonable delay; and
The right to be treated with fairness and with respect for the victim's dignity and privacy.
We will make our best efforts to ensure you are accorded the rights described. You may also seek the advice of a private attorney concerning these rights and your assertion of these rights in federal district court. Be advised that the law does not require providing information that may endanger the safety of any person.
Assistance Provided
Where appropriate, the United States Attorney's Office will:
help with crisis intervention and support services
provide information about the status of a victim's case in the criminal justice process
help victims register with the Bureau of Prisons so they may obtain information about an inmate's release date
accompany the victim to trials and sentencings, upon request
make referrals to appropriate community agencies and programs and provide information on how to apply for victim compensation
provide information about a victim's rights and role in the federal criminal justice
process provide information about the financial restitution process once restitution has been ordered by the Court
arrange for the right to speak before the court at sentencing where permitted
act as a victim's liaison with investigative agencies, U.S. Probation Department, the Bureau of Prisons and the assigned prosecutor
advocate for the return of property to the victim
provide crime prevention tips
Complaint Process
If you have any questions about your rights as a victim of federal crime as set out above, or if you believe you have not been given the opportunity to exercise your rights as a crime victim, please contact the U.S. Attorney's Victim-Witness Unit at (619) 546-8921. The U.S. Attorney's Office Victim-Witness Unit is committed to our mission to respond to the needs and uphold the rights of victims.

Click on the link for a Complaint Form

(English)

(Spanish)
For more information, see Office of the Victims' Rights Ombudsman
Resources
United States Attorney Assistance
U.S. Attorney's Victim/Witness Assistancee
(619) 546-8921 or (619) 546-8936
(For victims and witnesses of federal crime in
San Diego and Imperial Counties.
San Diego County Assistance
San Diego County Victim Assistance
(619) 531-4041
(For information, referrals, victim compensation assistance.)
San Diego Family Justice Center
(866) 933-4673 (toll free)
(One stop shop for victims of family violence and their children. Talk to an advocate, get a restraining order, plan for safety, talk to a police officer, meet with a prosecutor, receive medical assistance, counsel with a chaplain, get help with transportation, and obtain nutrition or pregnancy services counseling. )
Victims of Crime Resource Center
1-800-VICTIMS
(For information and referrals to County Victim Assistance Centers,
victim compensation, local domestic violence shelters, and filing restraining orders.)
Rape Crisis Center Hotline
(858) 272-1767
Child Protective Services
(619) 401-3800
Identity Theft:
Identity Theft Resource Center
(858) 593-7935
(Assists victims of identity fraud.)
Human Trafficking:
Human Trafficking B-SAFE Project
(866) 752-2327 (toll free)

Bilateral Safety Corridor Coalition (BSCC)
Imperial County Assistance
Imperial County Victim Assistance (760) 339-4357
(For information, referrals, victim compensation assistance.)
Center for Family Solutions
(760) 353-8530
(For domestic violence and child abuse.)
Rape Crises Center
(760) 352-7873
Child Abuse Prevention Council (760) 353-8300
Child Protective Services (760) 337-7700
State Assistance
California Attorney General, Public Inquiry Unit
1-800-952-5225
(Investigates a variety of consumer/business frauds.
(916) 322-3360
California Department of Insurance
1-800-927-4357
(Information and source to file complaints
for insurance related fraud.)
California Department of Real Estate Recover Fund
(916) 227-0789
(For victims defrauded by licensed California real estate brokers, acting within the scope of their license, provides recovery fund.)
National Assistance
BBB Wise Giving Alliance
(703) 276-0100
(Helps consumers make wise decisions in making charitable contributions)
Childhelp USA
1-800-422-4453
(Child abuse hotline)
Community Eldercare Locator Hotline
1-800-677-1116
Consumer Credit Counseling Service
1-800-388-CCCS
National Center for Victims of Crime
1-800-394-2255
National Domestic Violence Hotline
1-800-799-SAFE
National Coalition Against Domestic Violence
1-303-839-1852
Rape, Abuse & Incest National Network (RAINN)
1-800-656-4673
(Hotline, crisis counseling, referrals.)
National Center for Victims of Crime
1-800-FYI-CALL or (703) 276-2880
National Organization for Victim Assistance
1-800-TRY-NOVA
Human Trafficking
Department of Justice
1-888-428-7581
Office of Refugee Resettlement, Department of Health and Human Services
www.casa.alianza.org (In Spanish)
To have your name removed from many mailing lists and phone lists, (frequently used by telemarketers), contact these agencies in writing.
Mail Preference Service
Direct Marketing Association
P.O. Box 9008
Farmingdale, NY 11735
Telephone Preference Service
Direct Marketing Association
P.O. Box 9014
Farmingdale, NY 11735
Credit Reporting Agencies: To request credit reports or report fraudulent activity.
Equifax
1-800-685-1111
Experian
1-888-397-3742
Trans Union
1-800-888-4213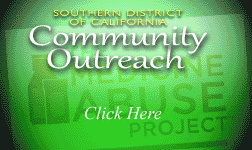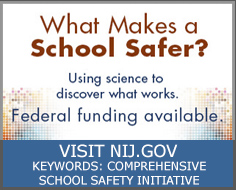 Learn about victim notification and rights, witness information, and helpful resources.