You are here
District of Delaware
District of Delaware
About the U.S. Attorney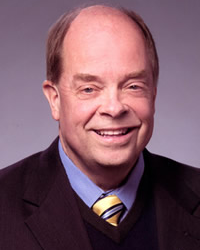 Charles M. Oberly, III, USA
Charles M. Oberly, III was sworn in as the United States Attorney for the District of Delaware on December 28, 2010. Mr. Oberly received his A.A. degree from Wesley College, and his B.A. from Penn State, where he was a Phi Beta Kappa graduate. He received his law degree from the University of Virginia School of Law.

About the District
The U.S. Attorney's Office for the District of Delaware prosecutes violations of federal crimes occurring in our district. Although criminal prosecutions are our most visible function, much of our caseload is handled by our civil division.
OFFICE CONTACT INFORMATION
Nemours Building
U.S. Attorney's Office
1007 Orange Street
Suite 700
Wilmington, DE 19801

(302) 573-6277 (phone)
(888) 293-8162 (toll-free)
(302) 573-6220 (fax)
(302) 573-6274 (TTY)
Attorney Vacancies & Volunteer Legal Internships
Your search returned no results.